Images are an essential inclusion in your website, blog post, or social media. They can help you get more shares and interactions on articles and social media and create a visually-attractive user experience on your website. However, did you know it's illegal to use some images you find online in your business? There are laws prohibiting you from grabbing any image you see online.
In this article, we'll share how to find stock images you are legally allowed to use and share a few of our favourite free stock photo websites.
Image Copyright Laws in Canada
We live in a world where images are so easy to find with just a click of a button. However, we can't just use any image we find online unless we own the rights or have been given permission from the photographer. If you use an image you don't have the rights to, you could be sued or fined.
According to copyright laws in Canada, any image taken by any device (camera, smartphone, etc.) is subject to copyright. This means that if someone takes a photo, it is their photo, and anyone else that would like to use it has to seek permission from the photographer.
A photographer is not required to officially register their work to have it copyrighted since when the photo is saved (onto a smartphone or camera roll), it automatically is subject to copyright and is protected under copyright laws.
If you're seeking images on the web for your business, it's essential that you understand what is legal and acceptable to use and how and where you need to get permission.
What are Creative Commons images?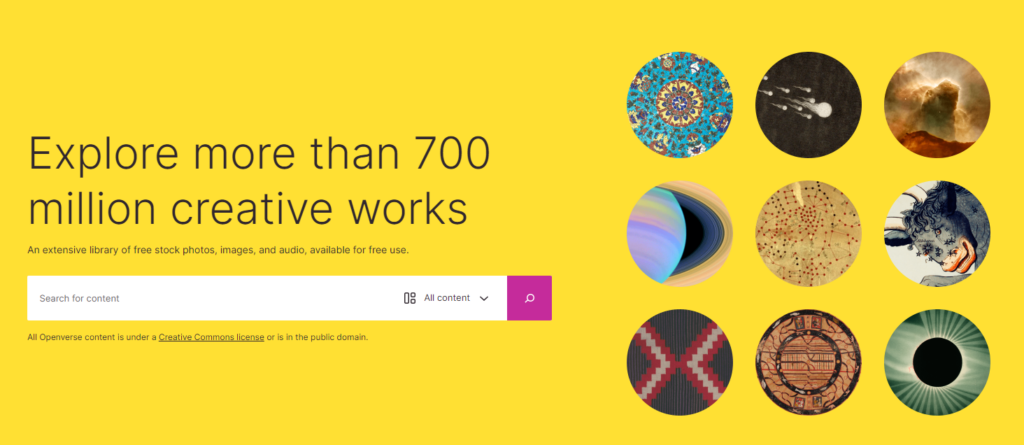 Creative commons is a collection of photos, images, and audio files available for free use. Works under Creative Commons licences have different conditions of use. For the most freedom to use an image, photo, or audio file, it must be labelled as CC0. This licence means you are free to use it, edit or remix it, adapt and use it for any medium with no conditions and no attribution required.
Authors may set different restrictions on their images, and you'll notice these licenced as "CC" with any combination of the below letters after it: 
BY: Credit must be given to the author
NC: Only non-commercial uses of the work are prohibited
SA: Adaptations must be shared under the same terms
ND: No derivatives or adaptations of the work permit
Need help figuring out what licence you need for an image? Check out their interactive Chooser Tool to find the licences that best meet your needs.
What are Royalty Free images?
To find even more (paid) stock imagery, you can look for Royalty-free images. These are not monetarily free images because you pay a nominal one-time fee to use each one. However, once you've purchased it, you can use it as much as you need (or as the licence permits) without paying a royalty each time to the author.
How To Find Great Free Images
There are many places to find images to enhance your content:
1. Create your own images: Grab your camera or even your smartphone to capture some images! This allows you to be in full control of what the image will love like and leaves tons of room for customization. Also, having your own images ensures that the content is original and authentic. 
If you have some budget, hire a branding photographer to take images of you, your team, and your offerings. You'll own the rights to these images and your photographer can take images fully on-brand that showcases your offerings and team in a way no stock photo can match. .
2. Find royalty-free images on Google: You can search for just images on the web by going to images.google.com and typing in a description of the image you're looking for. Then filter results by clicking on Tools > Usage Rights and selecting "Creative Commons licences"

Select the image you might want to use and confirm the usage rules. Some may be CC0 which means you can use it freely without attribution, but some may still require attribution or a limitation on how you can edit or use the photo.
3. Use Creative Commons to search multiple platforms to find free images: This site is easy to search for what you need and filter results based on the Creative Commons licences. As a bonus, it also includes Creative Commons audio files if you're doing any interactive media.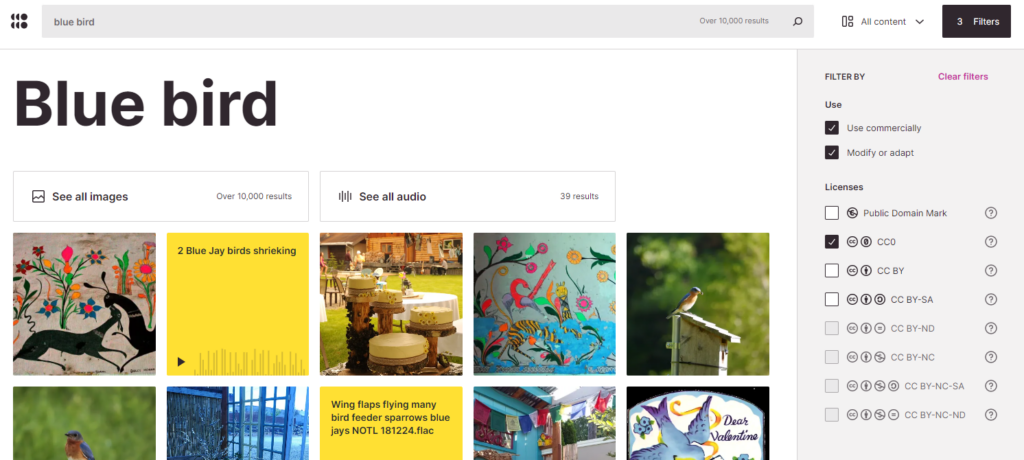 4. Find free stock images online: Using sites such as allthefreestock.com allows you to search for various free photos, videos, music and icons that are royalty-free. Here are a few more free stock photo websites with high-quality stock images and media:
5. Graphic design tools: Canva is a free online graphic design software with a built-in stock photo library of free and paid images. You can also upload your own images. You can add icons, text and other graphical elements to make social media images, website banners and more. Its paid image library is ~$1 per image, or you can purchase the paid plan for$16-19 per month to access the entire library of images, audio, video, and templates.
6. Buy images: Some sites allow you to purchase high-quality imagery and graphics for your website and socials. Sites such as iStock will enable you to buy pictures for as little as $12 per image. Istock has a free trial where you can access ten free images before paying a subscription fee. Their subscription fees start at $29 per month for ten images per month.
If you're ever in doubt, you can always check where that image appears online through TinEye. You upload your image or paste a URL of the image, and this tool does a reverse search to find out where that image appears online.
As we mentioned, you could face legal action and significant fines if you are caught using someone else's images without their permission. Always be cautious, and if in doubt, ask the author for permission.