Website Design and Development
Helping your business make a fabulous first impression
Have you ever been embarrassed to share your business website with clients or prospects? Have you spent so much time focusing on other things that your website looks like an artifact from the nineties?
Your website is the centrepiece of your business. Everything leads back to your website, so you want it to make a good first impression and use it to guide people from "just browsing" to becoming loyal customers.
With your own website, you have complete control over all content and can ensure it's on-brand and easy-to-read while sharing everything people need to know before buying from you. The best-converting websites balance their visitor's needs with the "technical" requirements search engines like Google are looking for to rank your website in search results.
We will create your perfect trifecta of a website (design, function, and accessibility) so you can make that fabulous first impression.
Websites 101: How websites convert
Your business solves a problem that your ideal customer has. Your website needs to be designed and written to help your ideal customer realize that you have the answers they need.
The best converting websites contain three things:
Technical prowess: Your website's backend code and structure should be created to load fast, be responsive on mobile devices, and satisfy other technical requirements for search engine optimisation.
Aesthetically beautiful: You've only got a few seconds to make the right first impression with your website, and design is the first thing they'll notice. If it looks dated or unprofessional, they'll go somewhere else.
Convincingly written: Your website words will build your authority and trust in your customers. Your copy needs to be purposefully written to build trust in your business so they eventually buy.
Why all businesses need a good website
As the centrepiece of your online presence, visitors expect your website to be the ultimate authority in your business story and product/service offerings. Businesses who don't have a website are missing out on huge opportunities to be visible and increase the reach of their business.
Most people will also go online to research a new company or to make a purchase. If you don't have a website, how will they find you?
The first step to optimising your website is to audit your existing online presence. Out-Smarts can do that and explain the results in a way that is easy to understand.
Why you need Out-Smarts
We do "good design"
Good design is about seamlessly mixing aesthetics with design and code to create a natural user experience.
A 360o Approach
Optimal performance of your website depends on many factors. We implement and test them all before we launch your website.
SEO first, not second
We work on your search engine optimisation first, then build your website around that infrastructure to appease your customers and Google.
Accessibility is standard
We'll make sure no matter what device they use or how they're viewing your website, your visitors get a stellar experience.
Get a site with impact
We've been designing websites for over a decade and have a proven track record of producing sites that convert. Just check out these projects.
Fanatical customer service
We believe a job worth doing is a job worth doing right. Our team focuses on building honest, strong relationships. It's part of our core company values.
The Website Nitty Gritty (aka what we do)
Whether you're looking for your first website or a redesign of your current one, our web design process is user-centric and we'll create a site with all the custom content and functionality you need to attract and close more customers.
Every website package is customized to your needs and often includes:
Website discovery: You'll share your company story and goals and walk us through your existing online presence.
Full audit of your current site: We see what you got and what you're missing.
Stakeholder and user interviews: We'll find out what others are saying about the usability of your website.
Detailed scope of work: You can review a project proposal that includes every detail.
Domain hosting setup: We can help you purchase or transfer domain hosting and names.
Website design prototypes, wireframes and information architecture: Our expert web designers will design samples of your website and a hierarchy of pages needed.
Keyword research: Using our SEO tools, we'll build a keyword list to use when optimising your content
Website development using the latest standards: We follow all best practices and technical requirements to ensure your website meets all technical standards and laws.
SEO optimised content: Our professional copywriters will re-write your website content and optimise it for keywords so your customers can find you on Google.
SEO and marketing: We'll develop a strategy for ongoing or future SEO and optimised online marketing (and we can even do it for you if you choose.)
Don't let the competition out-smart your online presence!
The days of DIY'ing your business website are over. Your customers demand more, and only a professional web design team can deliver that level of technical detail. Book a free discovery call with us now to get started and see how we can design your website to make that fabulous first impression.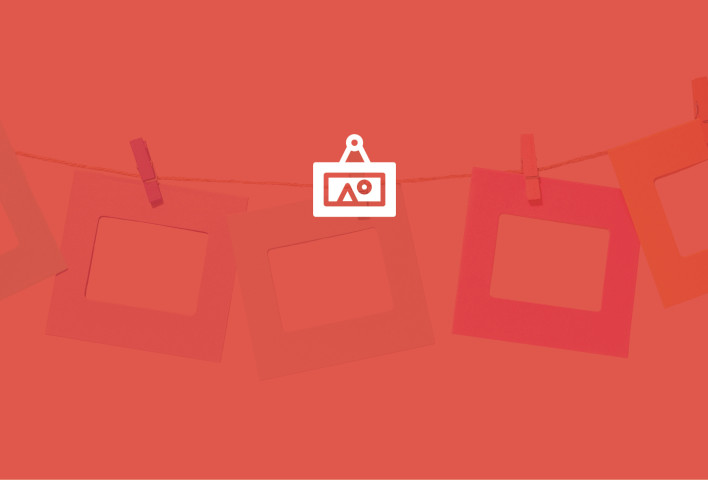 What Our Clients Say
"Being our development partner, we knew we wanted to work with Mhairi and her team at Out-Smarts for our new website. We've seen first-hand the results she delivers for our clients which made this an easy choice! We couldn't be happier with our new website. And, while the new site is exactly what we had hoped for, the process to get there was equally seamless. Mhairi and the entire Out-Smarts team made this project a fully collaborative process and let us be involved every step of the way."
---
"You all make a great team and it shows in the finished product. Mhairi's technical know-how has come to be noticed and I can't say enough about her willingness to help out on any requests that came up along the way. I can't thank Mhairi and the Out-Smarts Marketing team enough. I am very proud of everyone's efforts and can't say enough about this fine website which is already showing very well. We are getting many calls from the site and some are already great projects in the pipeline."
---
"It is rare to find a caring multi-talented team like Out-Smarts. The feedback we've received has been incredibly positive. Out-Smarts delivered a site that stands out and showcases our Hackathon in the best light. Their team took the initiative to step up and help us to take this from concept to creation to launch in a little over a month and days ahead of schedule. Mhairi and Kyle truly showed that they cared about our organization."
---
"We have a new website and we couldn't be happier! Mhairi patiently guided us through the process and kept us on track. The feel of the website was important to us and she took the time to get to know us and work with us to come up with perfect design. Her patient guidance and coaching made the project seem less overwhelming. She used her many skills to help us navigate decisions about creative design, user experience and function of the website and came up with perfect solutions to our many ideas. We would highly recommend Mhairi and her team to anyone looking for personal touch and a great experience."
---
After doing some research and getting recommendations I decided to go with Out-Smarts for our website design. That was one of my best decisions. I found Mhairi to be great to deal with. She took the time to learn about my business and the time to teach me about websites. I would highly recommend Out-Smarts to anyone who needs professional help with their web presence.
---
Creating a website that was more accessible to the people we serve was extremely important to us. Mhairi and her team were incredibly helpful in supporting us to realize this vision by guiding us through the process and translating the technical aspects of website accessibility so we could make informed decisions about our site design. It was a pleasure to work with them.
---
We are very happy with our new website! Out-Smarts was a great partner to us every step of the process. Their in-depth and thoughtful research discovery helped shape the project in a way that optimized and improved the website experience for all our users.
---