Email marketing is a great way for small businesses to connect with their audience and nurture leads in a personal way. The benefits are endless, however, this tool is often under utilizied, or not used to its full potential. Many small businesses avoid email marketing because it seems like just another thing on their plate or they aren't seeing any payoff. That's a big mistake.
When done correctly, email marketing campaigns can be extremely effective for increasing engagement, sales and brand awareness. However, if they're set up wrong they can be an unproductive waste of time (both your and prospects, and damaging to their brand.
If you are ready to get started with email marketing and need some support to get started please contact us. We've been making this easy for clients for years and we'd love to explore whether we might be a good fit to support you too. We'll guide you through set up to strategy to managing your campaigns. But first a little background information for you….
What is email marketing?
Even if you're unfamiliar with the term email marketing, you've probably been on the receiving end of one. Has an email from a store about an upcoming sale, or from a business sharing news about their new rewards program popped up in your inbox? These are common examples of email marketing campaigns.
Email marketing is a type of digital marketing tactic which focuses on sending consumers messages through email. This type of marketing builds brand awareness in a personal way and drives sales. Email marketing campaigns can look different, depending on the brand, audience and intended message, generally having a similar goal: to encourage some type of action or engagement from the recipient. This can include promoting a service or product, encouraging signing up for a program, visiting a website and many more call to actions.
To create an effective campaign, it is essential to identify a specific audience by making a recipient list, an intended call to action, and a template. Successful campaigns use personalized marketing messages and track the performance of their campaigns to see what works and what doesn't, to improve their ongoing messages.
Types of email marketing campaigns
Depending on varying business goals and intended calls to action, email marketing campaigns can have many different types. The most common types of campaigns are:
Newsletters are sent out regularly to a subscribed list of users to build brand engagement by informing recipients of current news in the industry, updates about the company, upcoming events and other information.
Promotional messages the most commonly received by the general public. They are used by businesses who offer goods or services to promote sales by announcing discounts, new products or sales.
Welcome emails are sent out to greet new subscribers to the business and give them an introduction to the products or services offered.
Thank you messages are typically sent out following a customer purchase. This increases the likelihood of a repeat purchase in the future.
Invitations are a type of campaign to encourage attendance to an event such as a conference, product launch, seminar, pop up and more.
Abandoned cart messages are used to remind customers to complete a purchase after placing items into their online shopping cart.
Feedback requests are useful to gain insight into customer's experience with your business. They often include requesting a customer to fill out a survey.
Benefits of email marketing for small businesses
When done correctly, email marketing campaigns can have benefits for businesses of all sizes. Including:
Brand awareness: This can be increased by sending subscribers regular emails. This keeps businesses on consumers' minds to encourage engagement with their target audience.
Personalization: Although email marketing campaigns are sent to many subscribers, they can be personalized by adding recipients name, business or other information, which increases engagement by making recipients feel seen.
Growing sales: Email marketing campaigns, especially promotional emails, can be used to increase sales.
Building relationships: Through building personalized relationships, email marketing campaigns can build your brand's relationships by providing ongoing engagement and content.
There are many benefits to email marketing campaigns. You may be asking yourself: why should I invest my time into email marketing, rather than another marketing tactic. A few standout reasons include:
Cost: Email marketing can be one of the most cost-effective tactics to use as pricey tools and resources are not necessary. Aside from monetary costs, it can be less time consuming than other digital marketing campaigns.
Targeted messaging: You have control over who receives your email campaigns, therefore different messages can be targeted to specific audiences.
Measurable results: To continually improve your campaigns, measuring the effectiveness of your messages is essential. Campaigns can be tracked through insights into click through rates, open rates and other performance metrics.
How effective is email marketing?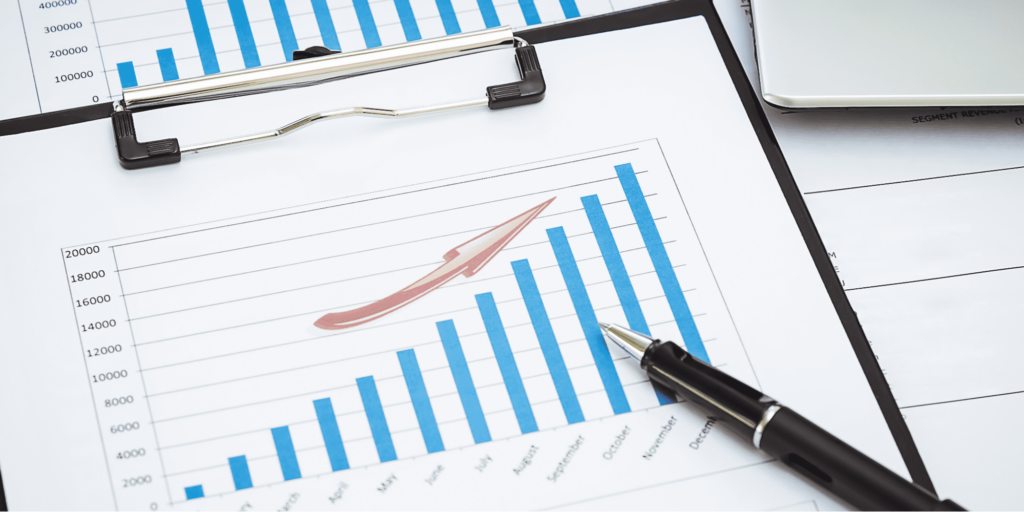 Email marketing is one of the top marketing channels. The effectiveness of email marketing campaigns can depend on multiple factors including the quality of the campaign, the industry and the target audience. Studies on the effectiveness of email marketing have revealed that they perform better than any other digital channel in these areas:
Email marketing campaigns have been shown to be a highly effective digital marketing channel. However, don't be discouraged if you do not see immediate results. Effectiveness depends on the quality of the campaign and how it resonates with your target audience. Make sure to continually improve your campaigns by monitoring insights.
What are the costs?
A standout benefit of email marketing is its cost effectiveness. Overall, email marketing has a great ROI, and can be flexible according to your budget. The costs vary depending on various factors, such as:
Content creation: creating professional looking campaigns can vary in price and sometimes require hiring a graphic designer or purchasing design software.
Software: although there are free options, depending on your goals, the cost of email marketing software can vary. You may also need to invest in tracking software to manage your campaign performance.
The size of your mailing list: the prices of email marketing software are typically higher with larger mailing lists.
Choosing the right software
It may be overwhelming to see the endless options of email marketing platforms to choose from. To make your decision easier, we've compiled a list of top options:
Campaign Monitor is the software that we use to run our email campaigns. Campaign monitor makes it easy to create professional looking campaigns, while tracking analytics all in the same place.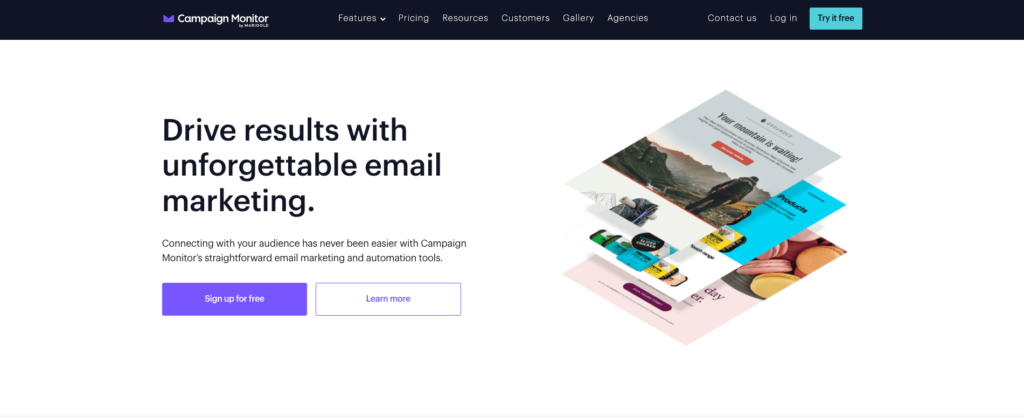 Mail Chimp is a great tool for beginners and can be the most cost effective for small businesses as it offers a free plan for up to 1,000 sends. Lots of our clients use MailChimp.

Active Campaign provides exceptional automations to personalize campaigns for your subscribers. Although it can be a little tricky for beginners, it is a great choice for those who are already familiar with email marketing.

How to get started with email marketing?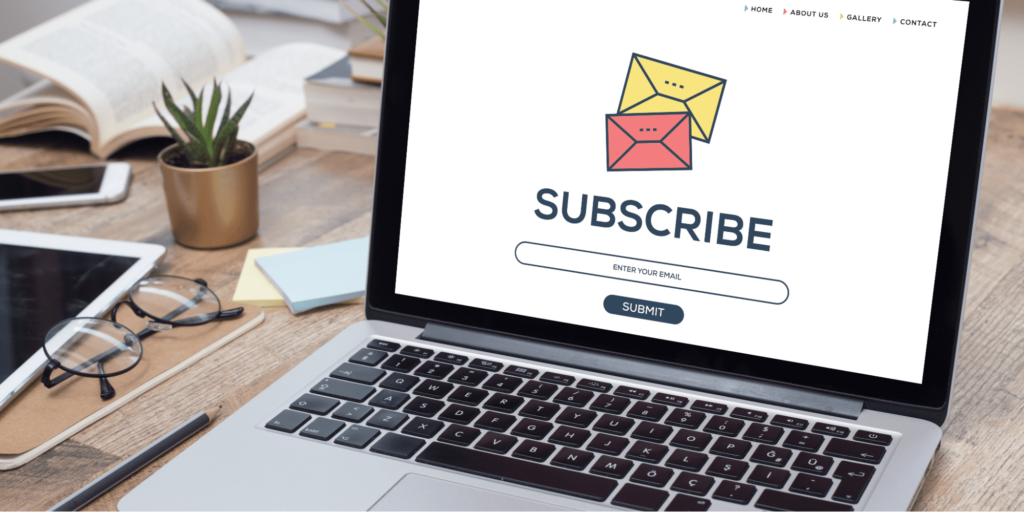 Now that you've chosen a software, it's time to get started building your first campaign. The following steps will help guide you through the process:
Build an email list
If you're starting from scratch, tactics to building your email list include:
Email sign up forms on your website.
Call to action through social media to sign up for your mailing list.
Sign up sheets through in person events.
Identify your campaign goals
Your campaign should have a specific goal, whether it is increasing sales, building brand awareness or encouraging traffic to your website, your message and associated call to action should be clear.
Create an email template
Design your professional, visually appealing template. A good rule of thumb is to use your brand's typical designs like colours, visuals and more to maintain consistency.
Start creating
Write your content and create visuals to engage your audience and encourage action.
Test your email campaign
It is important to test your campaign on mobile and computer so recipients using various devices receive the correct display.
Send your campaign
Now is the time to share your campaign. Make sure to post your campaigns
Analyze your campaign
Once your campaign is sent, analyze your campaign's performance and use any insights to improve your future campaigns.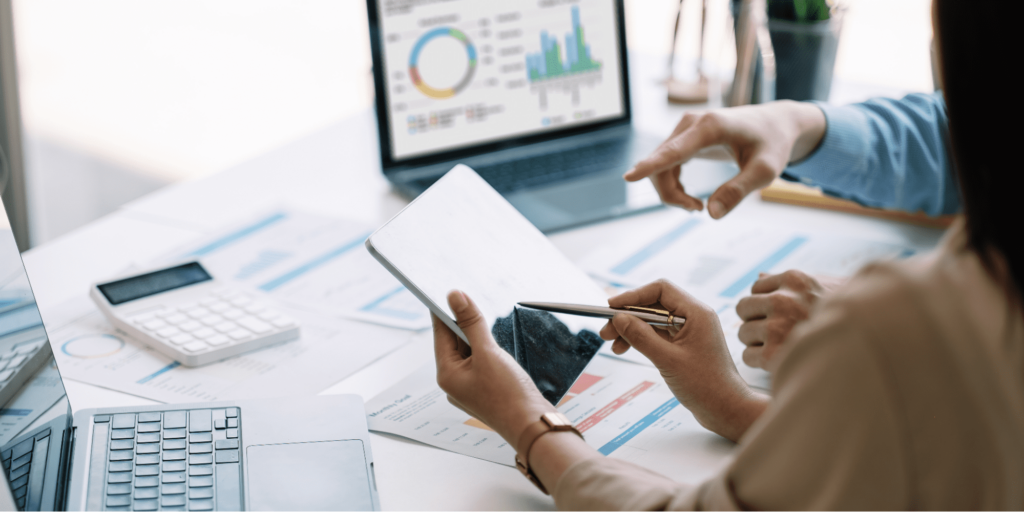 By now, you should have all the necessary tools and guidance to get started with your very own email campaigns. Subscribe to our Out-Smarts newsletter for some campaign inspiration and to stay up to date with us! Need some more guidance for your campaigns? Don't hesitate to reach out, we're always here to help. Book a free discovery session with us to see how we can help you get the most out of your email marketing.