We're excited to announce that Out-Smarts Marketing has been endorsed by HollisWealth Management, the wealth management company owned by Scotiabank, to provide social media and digital marketing services for its advisor teams across Canada.
This is part of a leading edge social media initiative that includes a social media resource portal and the roll out of a social media management tool to ensure compliance for advisors using these tools.
Out-Smarts can support advisor teams in a number of different areas (in fact, we like to tailor our services to the exact needs of our clients). We've been working with advisor teams like HPC Wealth Management and Allan Financial fo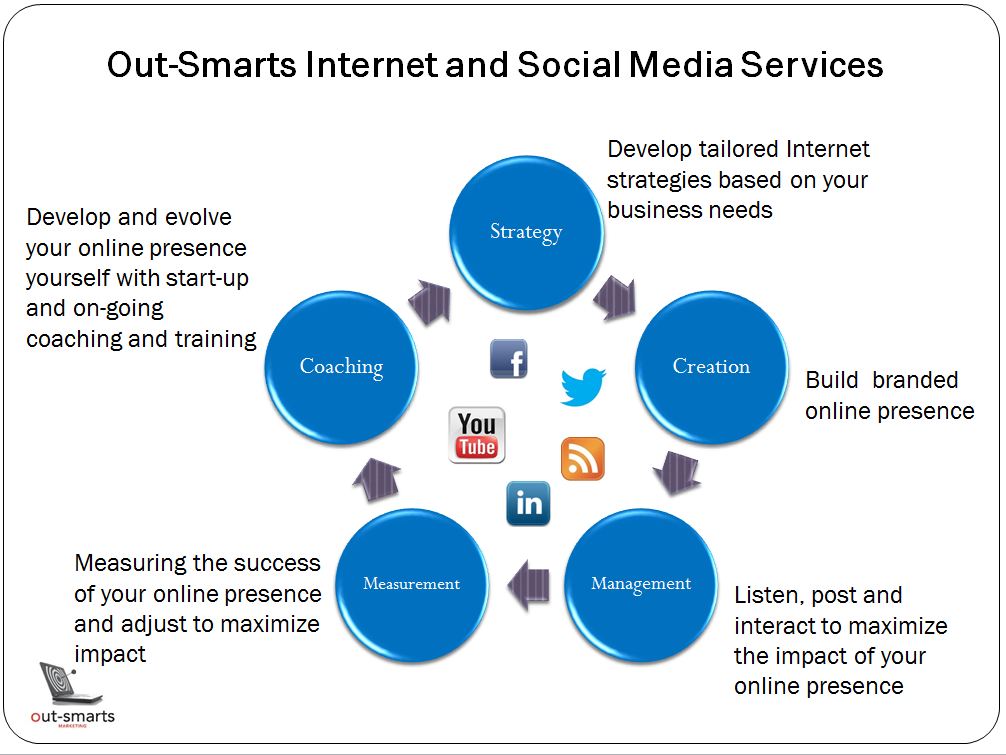 r almost two years to build, implement and manage effective social media campaigns so we're excited to get the chance to work with more DundeeWealth affiliates. Our social media services for advisors cover:
Strategy development – defining Internet strategies based in the advisors team's needs, goals and audience)
Creation – building a branded on-line presence through search optimized websites and the right social media tools
Management – managing the on-line presence so that advisors can get on with building business
Measuring – determining whether the on-line marketing is working to grow reputation and reach new, younger clients
Education and coaching – showing advisors how to effectively build their Internet marketing in house.
The financial sector has been a laggard when it comes to social media and on-line marketing so it's great to see DundeeWealth take the lead. It's even better to be involved in the project.
If you are a DundeeWealth advisor looking to the Internet to grow your book, please contact us, we'd love to explore how we can help.