When you think of the short-form video platform, TikTok, you may picture a teenager filming themselves doing a viral dance video. But dancing is just one of the popular forms of content being uploaded to the app that has taken the world by storm and is all over the news right now as we wait to see if it will be banned in the US or bought out.

Founded in 2012 by the Chinese company ByteDance, Tiktok was aimed to be a replacement for its failed predecessor, Musical.ly, another short-form video platform based around lip-syncing to premade audio or songs.
What is TikTok?
TikTok allows users to produce short-form video content that is up to one minute long, which appeals to audiences' 8-second attention spans, therefore, the shorter the better. Users create short music, lip-sync, dance, comedy and talent videos of 3 to 15 seconds, and looping videos from 3 to 60 seconds.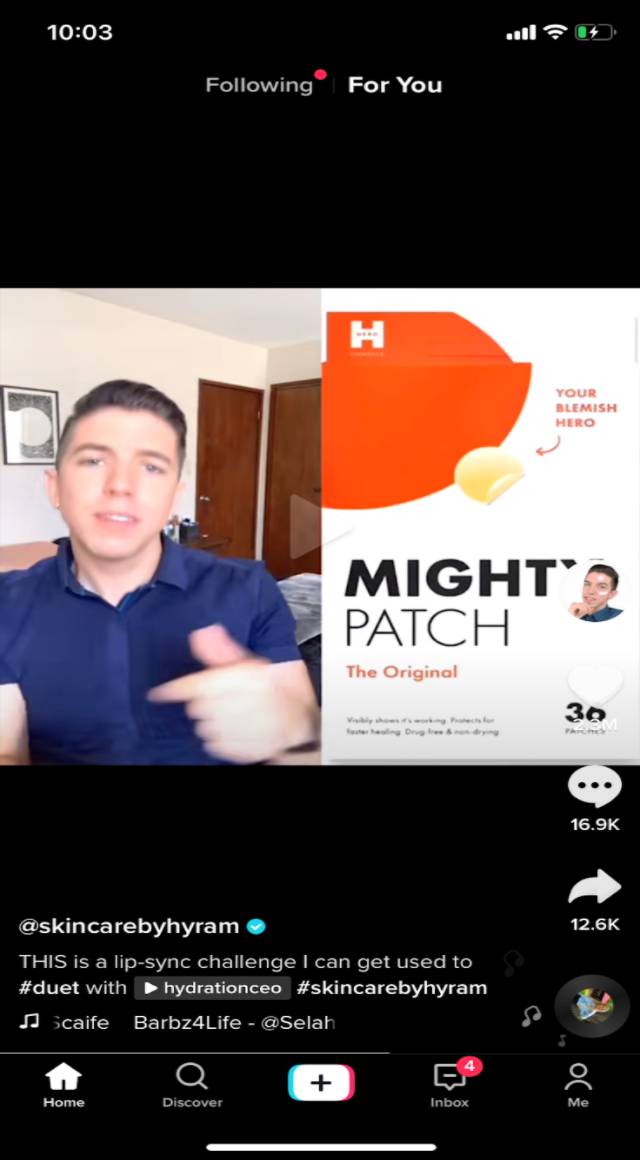 Like other social media platforms, TikTok uses hashtags that allow users to promote their content to a wider audience – helping the content get found. Using at least one broad hashtag for example, #foryoupage, and one specified niche hashtag, like #skincarereview is recommended. Users can make videos using soundtracks from other people's original sounds, or choose from the wide variety of suggested songs or audios.
Additionally, users can 'duet' another user, which means that their video will show as a split-screen with the duetted video. Videos can either be set to public, private or for friends only (friends are users you mutually follow).
Generally, a user's 'for you page' consists of a video feed on different topics, from cooking to pranks to promoting activism like the Black Lives Matter movement. On the 'for you' page', videos from creators with both large and small followings are shown. If a video is getting one or more like per 10 views, it will get shown more often, therefore, quickly obtaining thousands of views.
The views to likes ratio is a useful tool for advertisers or small business owners to use to determine if their marketing is influential.
TikTok Statistics
The success that Tiktok has had in the past two years is tremendous; In September 2018, downloads surpassed those of YouTube, Facebook, Instagram, and Snapchat, making it the most popular downloaded app. In 2019, downloads soared to 738 million.
TikTok can attribute a lot of its booming success to its genius algorithm that allows videos to go viral in a matter of hours. It does this by presenting a series of videos onto a user's 'for you' page' which is TikTok's curated page, to present new content to users.
TikTok Marketing
Although it may be perceived as merely a platform for teens to show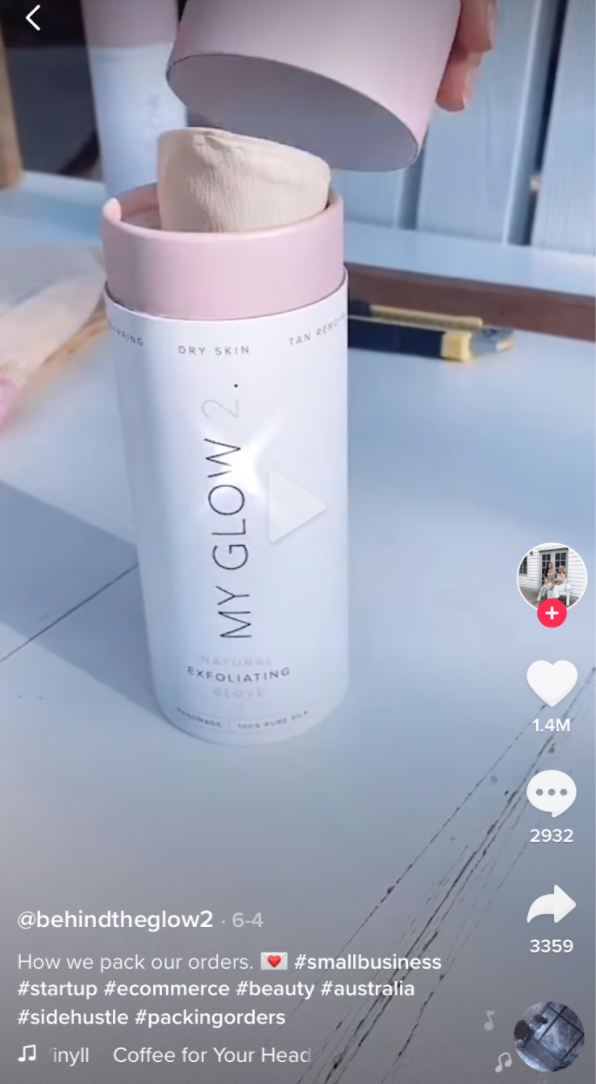 personalized content, many small business owners are taking to TikTok marketing to promote their products or services, especially those with a younger target audience. With the hashtag "#smallbusiness" having nearly 3 billion views, entrepreneurs can produce videos showing their product, behind the scenes content, and advertisements of their services for their future potential consumers.
One example of this is MyGlow2 (@behindtheglow2), an account for a small beauty business, with nearly 100 thousand followers on TikTok, provides videos of their upcoming products, information from the founders and the meticulous packaging steps for the products.
In Vincent Buchiachio's article for Business 2 Community, 'How Can TikTok Help Your Small Business?' he explains that following hashtag trends on are a useful way to promote your business on the plaftorm. When posting a video, TikTok will suggest trending hashtags that users can upload with their video to promote their content to a wider viewing audience. These hashtags are beneficial and should be added to each video to ensure maximum reach.
TikTok For Business
There are a few ways in which companies can pay TikTok to show their ads. The first way is through a brand takeover which will show your add at the beginning when a user opens the app. Brand takeover ads are timed, therefore, users are forced to not skip the ad, similar to YouTube videos.
The next type of paid advertisement is through native ads which play in the middle of the users' content and look just like other content, these ads can be skipped through and are not timed.
TikTok – Things To Consider
If you are a business contemplating whether or not TikTok is the platform for you to market on, there are a few things to consider. The main demographic on TikTok is between the ages of TikTok 16-24, therefore, it is imperative to consider whether or not your target consumer fits the demographic on TikTok.
However, if you are a business owner on the fence about choosing between trying to promote your product with or without utilizing the paid advertisements, it is valuable to understand that your product promotion can still be shown to a large audience without paying for advertisements.
Although TikTok has grown to be one of the most popular social media platforms in the past two years, some users are skeptical of the fact that TikTok is a Chinese based platform which means there are different regulations regarding privacy and data sharing. Due to this, the United States government is suggesting a full ban on the platform. Watch this space as we update this blog accordingly.