Websites nowadays are making it even easier to connect directly with their customers using chatbot marketing. You've probably seen this on websites already. Some Chatbots are either a pop-up or appear as a small icon on the bottom right-hand corner of the page.

You might assume that chatbots are a nuisance to the overall customer experience, but stats show otherwise. Surveys indicate that 55% of customers would prefer to communicate with companies through messenger. With chatbot marketing generating an 80% open rate and a 25% click-through rate, there's no reason to ignore this as part of your business' overall marketing and sales strategy.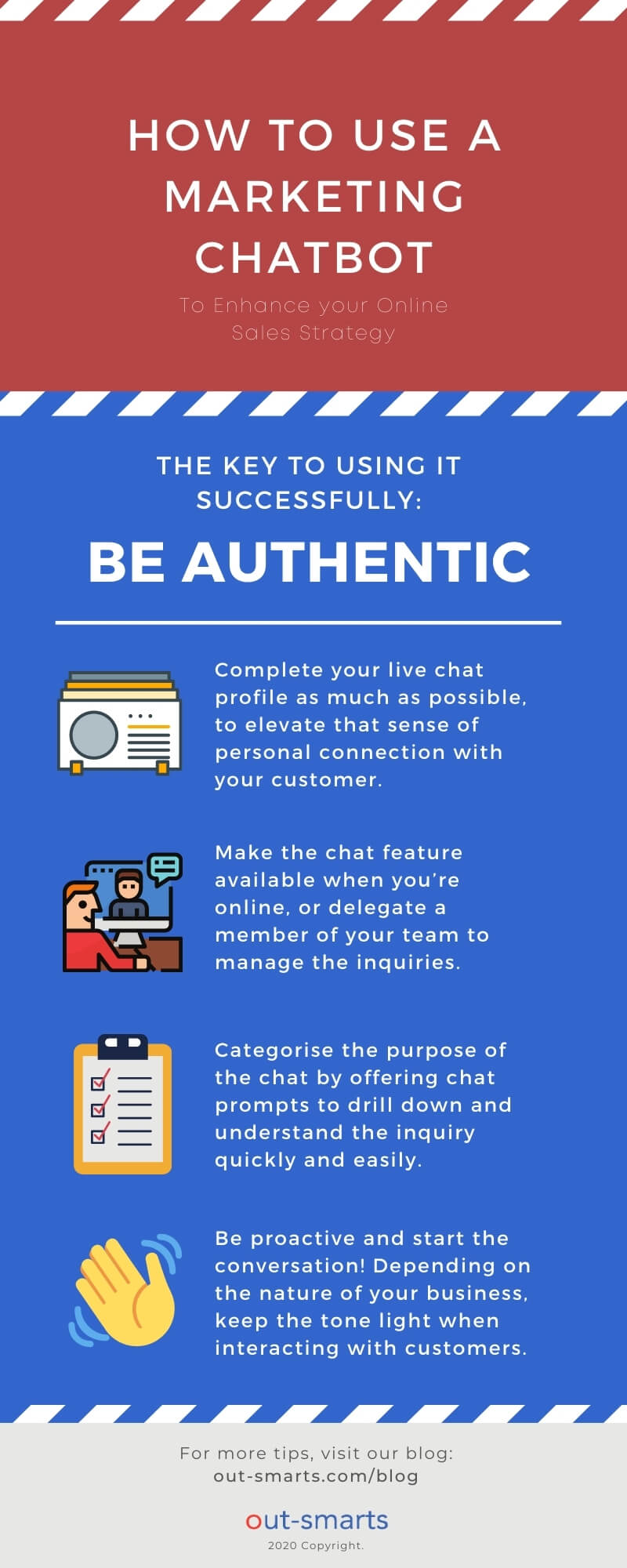 Chatbot Marketing: What is a Chatbot?
A chatbot is an application that uses artificial intelligence to engage with your customers directly in real-time.
Customers receive quicker responses from Chatbots and the interaction is designed to look, feel and sound as if a real-life human is on the other side.
With more people shopping and relying on online services, Chatbots are a great way to enhance the customer experience, while also driving them deeper into the sales funnel.
But before you dive head-first and add the chatbot feature on your website, there are a few things to consider.
Chatbot Examples
The first thing you need is a software or an app that integrates seamlessly with your website. It's also essential to consider how often you'll be logging onto the actual app itself to monitor your chats.
If you're not expecting to access it often throughout the day, you'll want to select an app or system that can be connected directly to one of your main forms of communication (like email, Slack or SMS).
Here are some online apps that can be added seamlessly to your website. The best part is that they offer a free account option (so, no need to pay upfront!):
Chatbot Marketing Best Practices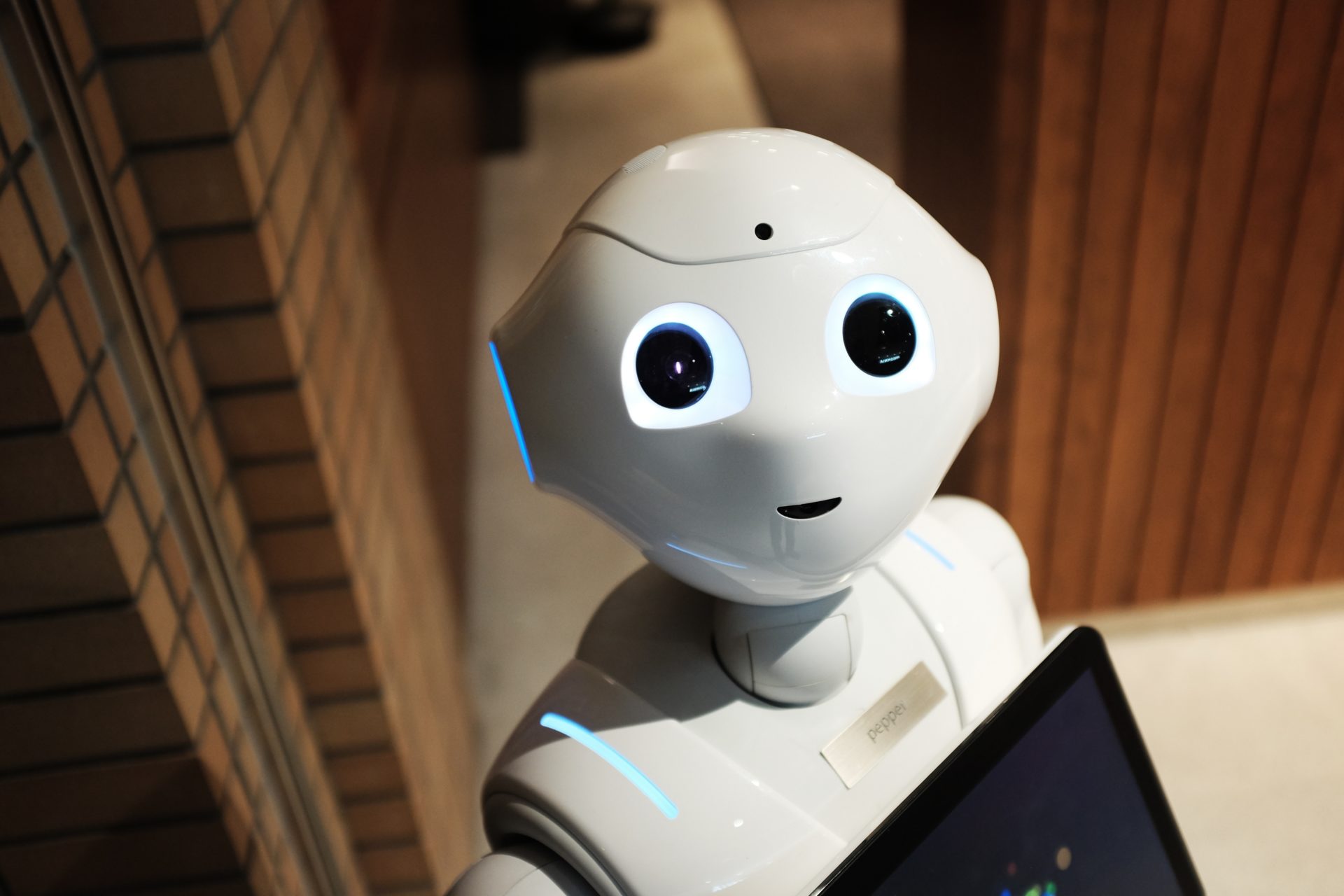 Photo by Alex Knight from Pexels
The investment in using a Chatbot app is minimal than the amount of time you would spend connecting with potential customers (chatbots are after all, a tool connecting with your audience in real-time). Most apps will simply ask you to register your account and have your website URL handy. If you have a web team, you can also have them assist you with setting this up. It usually takes a few minutes!
The best way to maximise your return-on-investment (ROI) is by creating and implementing plan on using the tool effectively. Here are a few key factors to practice when using your chatbot:
Create a Live Chat Profile: The whole purpose of the chatbot is to make your customers feel as if they are talking to a real life person, rather than…well, a bot! Many of these apps allow you to create different live chat profiles. This means creating a personal avatar with your name, contact information and photo. Make sure to complete your live chat profile as much as possible, to elevate that sense of personal connection with your customer.
Use the chat feature only when you're online: Customers expect quick feedback when using a chatbot. This positive experience can increase the likelihood of them purchasing a product or service. It would be counterintuitive to add a chatbot to your website, only to respond to inquiries sparingly throughout the day. Make the chat feature available only when you're online. You can even delegate a member of your team to be responsible for managing and responding to inquiries.
Provide chat prompts to streamline the inquiry process: Managing chat conversations can be time-consuming, especially if you're trying to determine the reason why a customer is inquiring in the first place. Easily categorise the purpose of the chat by offering chat prompts to your customer. This allows you to drill down and understand the inquiry without having to spend additional time investigating.
Connect with customers proactively: Waiting for customers to interact through the chatbot is a missed opportunity. Be proactive and start the conversation! Many of these apps allow you to see how customers interact with specific pages on your website. Ask questions and spark the conversation to keep them engaged.
Be conversational: Aside from providing your customers with quick feedback and answers, one of the biggest benefits of having a chatbot is to articulate that YES!, there are in fact, humans behind the company. It might be good to keep the tone light and conversational, depending on the nature of your business.
The one thing that we should emphasise is that managing a chatbot is a team effort. Team members managing these inquiries should be properly trained on using and interacting properly with customers through the chatbot.
As a team that specialises in website UX and digital marketing, we can help you understand and enhance your chatbot marketing strategy. Feel free to contact our team to learn more.