Sustainability, business transparency and employee security – these are just some examples of how businesses operate with social responsibility in mind. 
In the modern world, business operations are moving beyond the traditional value proposition of offering quality products at an affordable price. A global study shows that 86% of consumers believe that companies should take a stand for social issues. Out of this number, more than half stated that they were 'very likely' to purchase a product based on a company's commitment to exercise social responsibilities. Today's consumers (especially millennials) are more conscious of the brands they support. 

For this reason, businesses, organizations and communities can all experience the benefits of when social responsibility becomes part of a company's business model. 

What is Social Responsibility?
From a business standpoint, social responsibility can take on many forms. It is the act of demonstrating and operating in the best interests of their environment and society. 
It's common for businesses to add policies that result in an ethical balance of profitability while supporting worthy causes and their community as a whole. Some examples of social responsibility in action include:
A company donating some of its sales proceeds to a worthy cause. 

Adjusting operating practices to encourage environmental sustainability. 

Creating policies that support employees and workers in the company. 
One thing worthy of mentioning is that these efforts are more effective when it is done proactively. This means establishing policies and mandates voluntarily. 

How to Demonstrate Social Responsibility in your Marketing
With a growing number of consumers advocating for more action in social responsibility from businesses, communicating your efforts to your audience is an effective way in involving them with your efforts. 
Whatever cause or organization you are supporting, there are a few ways to effectively mention this in your marketing. Here are a few examples of demonstrating social responsibility in your current marketing efforts:
Make your Team your Biggest Ambassadors:

Your employees may have different roles in your organization, but they play a massive part in how your organization is perceived to the public.

They are your ambassadors and honest representatives in the digital world, especially on social media. Ensure the efforts in social responsibility is understood by your team members. Most importantly, it's essential that they support the efforts you're making. Be open to their feedback and if necessary, adjust your efforts to ensure you get the full backing of your team.

Demonstrate Transparency in your Message:

Illustrate your efforts in a thoughtful, clear and detailed manner.

 Making mention of how you demonstrate social responsibility isn't enough. Consumers can call this out as

preformative activism or allyship

(when the purpose of activism is done to benefit the social capital of your company rather than the cause).
For instance, if you've pledged to donate proceeds of sales to a cause, it's a good idea to indicate the amount your business is donating and what organization you are supporting. 
Be Receptive to Feedback:

Marketing channels like social media have given more power to consumers. Your digital audience is no longer passive. Be receptive to the real-time feedback you might receive regarding your social responsibility efforts. 
Make note of any constructive criticism or concerns you receive and use it as a tool to refine your approach. Engage in these conversations and acknowledge the feedback you're receiving. 
Companies who Exercise Social Responsibility
We value assisting other businesses that demonstrate a strong sense of social responsibility. These companies support communities, causes and movements in a variety of ways. Here are a few examples of companies that put social responsibility to work in their operations:

Fairware: Fairware is known for sourcing sustainable and ethically responsible promotional products. Their entire service offering supports environmental efforts, but they further their work in social responsibility by also practising the following:
Becoming a Certified Living Wage Employer, making the long-term commitment to reduce poverty and increase economic prosperity in their community.

Making the long-term commitment to support Vancouver Street Soccer League through donations, product and volunteer hours. 

Becoming a Certified B Corporation, which furthers their long-term commitment to make a positive impact on their workers, community, environment and customers.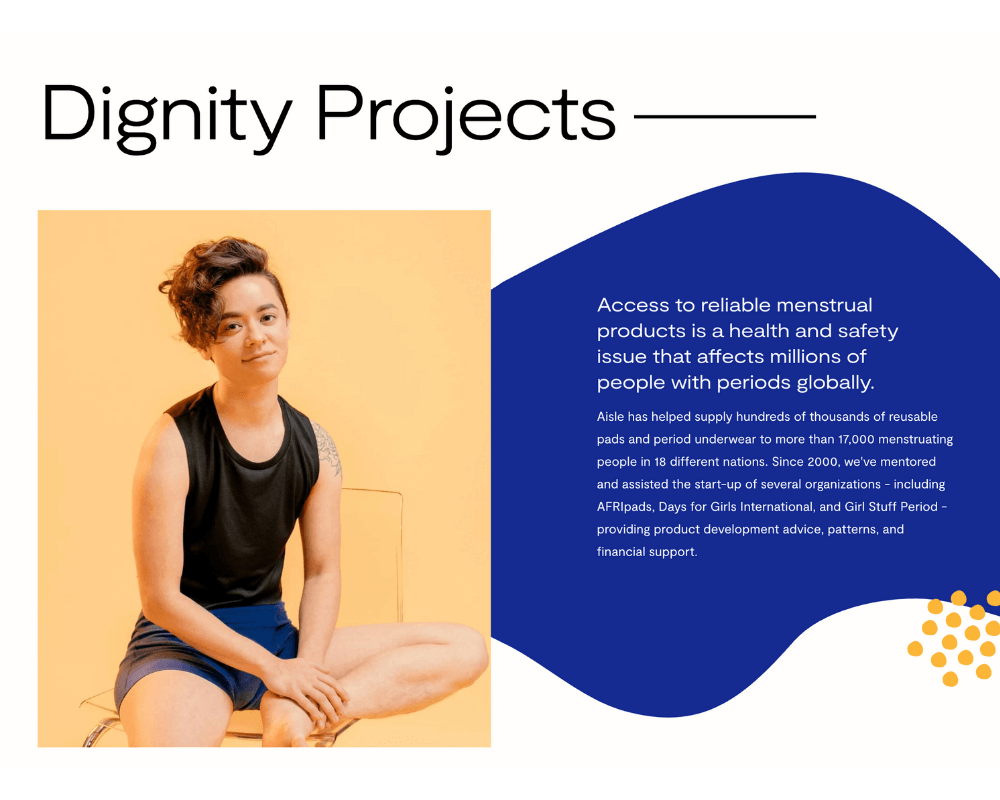 Lunapads (Now Rebranded as Aisle): Aisle offers high-quality undergarments, pads/liners and cups that are reusable and environmentally more sustainable than traditional period products. Aside from being environmentally sound, they also highlight body and gender inclusion in their product line. Aside from their products, they further their commitment with the creation of Dignity Projects, which aims to address women's issues globally:
Lunapads mentored the social enterprise, AFRIpads, which supports menstrual and reproductive health, education and employment in Uganda. 

It also donates products to support individuals in transition shelters and community housing as the leading corporate donor to United Way's, Period Promise. 

They have also created a partnership with Native Youth Sexual Health Network, which is an indigenous, youth-run organization that provides culturally safe sex-ed. Lunapads has provided product donations to support birth workers, rights of passage ceremonies and workshops. 

Lunapads is also a Certified B Corporation.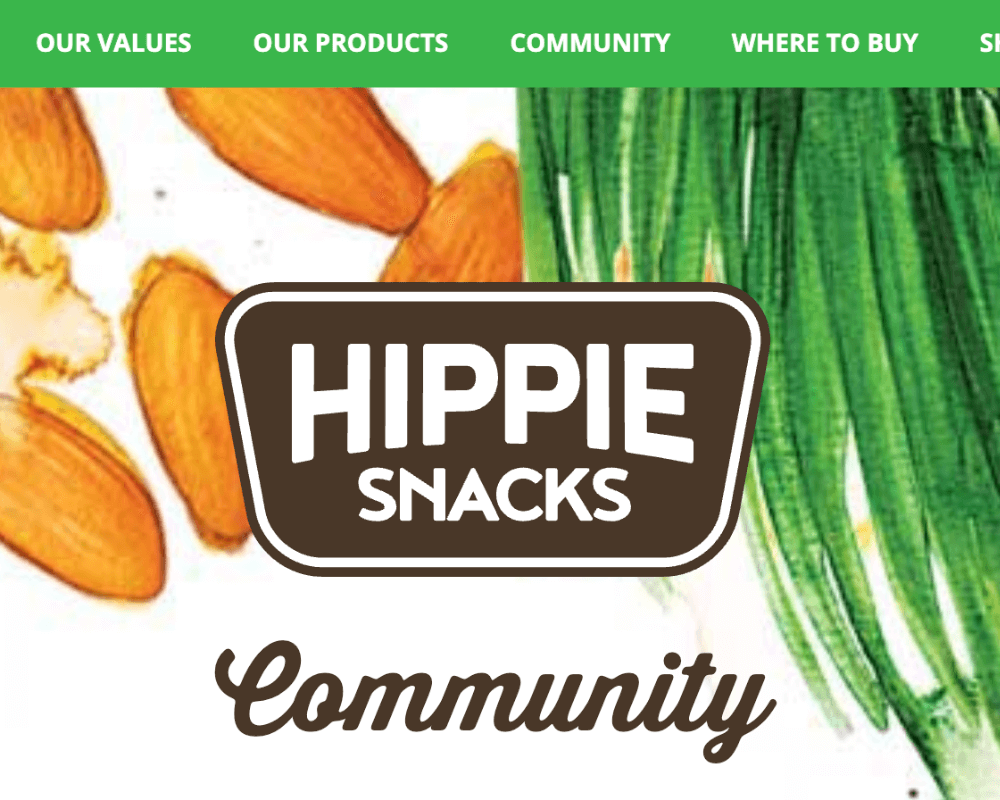 Hippie Snacks: Hippie Snacks is a BC-based company that offers organic and natural snack food products. They have expanded their product offerings, providing high-quality snacks that focus on minimal processing. As Canada's Founding Certified B Corporations, this company has taken their commitment further, doing the following to uphold their social responsibility:
Donating 5% of their total revenue to community projects that positively impact the environment and youth. 

Volunteering to their community with money and product donations. 

Supporting food banks like Quest, Friends in Need and City Reach Care Society. 

Enhancing the employee experience with various additional employee benefits.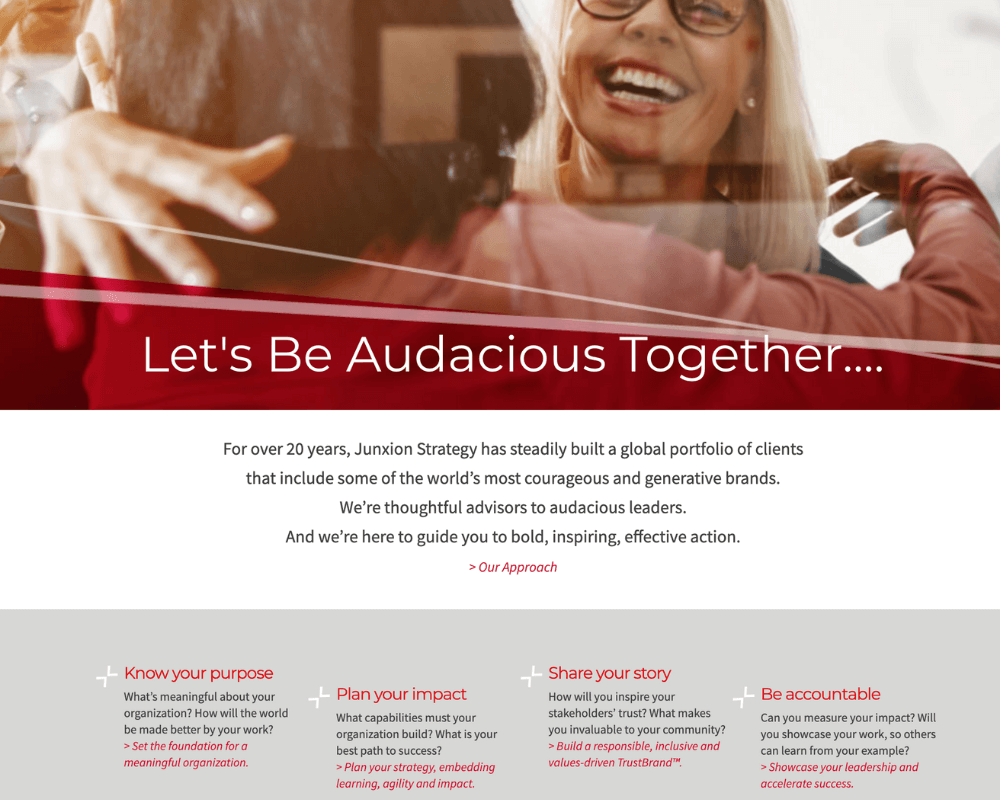 Junxion Strategy: Junxion Strategy can be considered the "spark" that encourages companies to take on social responsible policies. This Certified B Corp has worked with a multitude of global brands, creating new mandates and policies that allow them to become model corporate citizens. Some of their efforts include:
Supporting the roll-out of UN's Principles of Responsible Banking. 

Launching Indigo's environmental paper policy.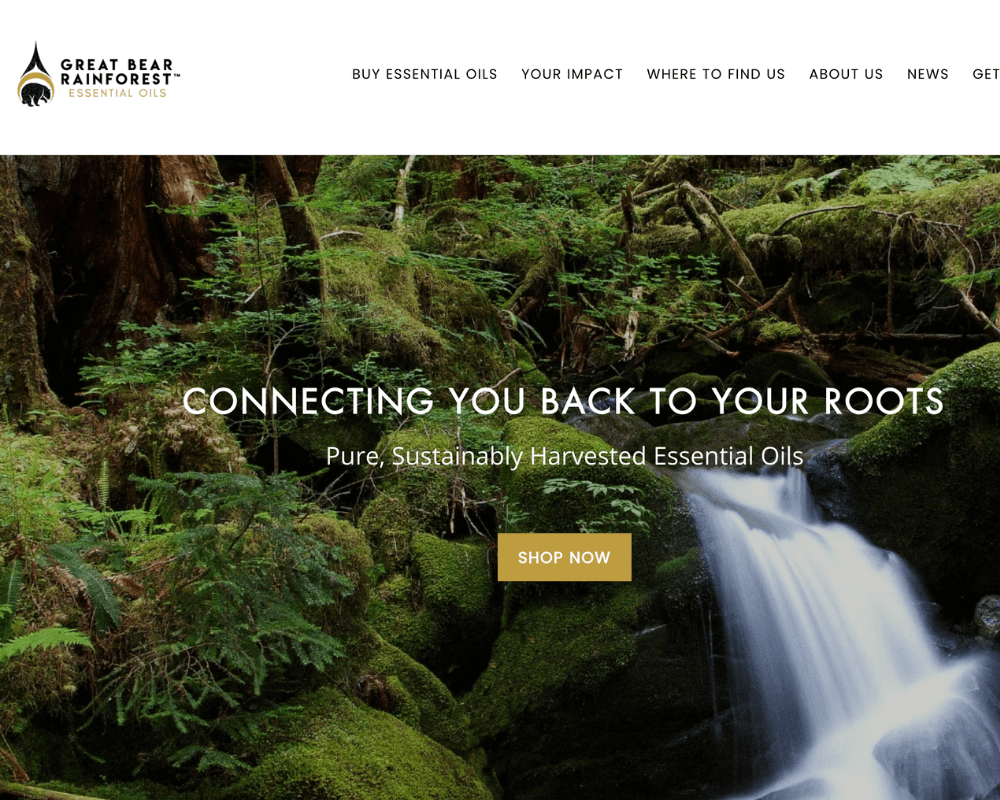 Great Bear Rainforest Essential Oils: Great Bear Essential Oils offers sustainably harvested essential oils gathered from Conifers found in the Great Bear Rainforest. It is also a social enterprise, supported by the Coastal First Nations Great Bear Initiative. Their business operations work to support the community through the following:
Creating long-term and sustainable employment for individuals with limited opportunities in remote communities. 

Enhance community prosperity and environmental protection of the Great Bear Rainforest. 

Supporting other project partners including nunumus management, Metlakatla Stewardship Society and Coastal First Nations Great Bear Initiative. 
At Out-Smarts, we put great value in walking the talk. Aside from supporting organizations like the ones mentioned above, our small team makes donations each month to local non-profit organizations. We also provide pro bono work, sharing our knowledge to new entrepreneurs through programs and initiatives like the RADIUS SFU program. These are just some examples that illustrate the steps we are taking in our efforts to uphold our social responsibilities. 
In a world that is going through climate change, a global pandemic and civil injustice, we encourage businesses to do their part in contributing to the greater good. We love working with businesses whose values in social responsibility align with ours! Contact our team and discover how we can elevate your reach and presence in the digital arena with our consciously crafted strategies. We can't wait to hear from you.