Pinterest marketing – yes, this platform has come a long way from being a place to share recipes and interior decor. Pinterest is one of the most underutilized, yet effective marketing tools for businesses. 
But we understand the hesitation behind using this as a marketing tool. With Instagram, Facebook and TikTok being one of the most used social media platforms for marketing, it can seem daunting to learn something completely new. 

The strategy behind Pinterest marketing differs from that of others as well. It's not just about sharing real-time moments or promoting products on your timeline. There's a certain finesse that Pinterest requires. When done correctly, you can generate more leads, purchases and conversions. 
So, if you are still determining whether Pinterest is the right strategy for your business, we encourage you to read on!
Here are 5 of our top strategies that will jumpstart your Pinterest marketing approach.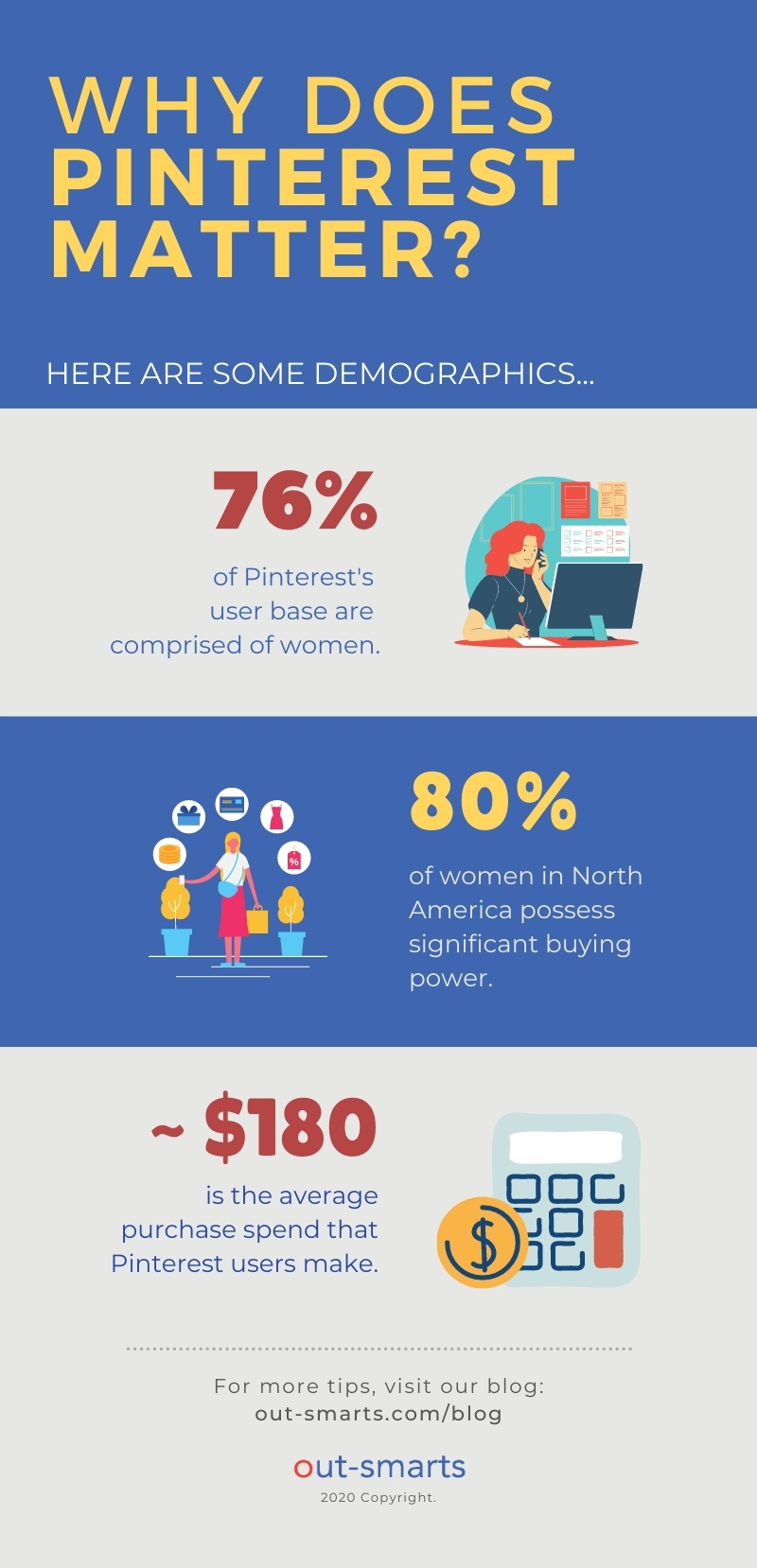 Why does Pinterest Matter?
While platforms like Facebook, Instagram and increasingly, TikTok have been some of the most used social media channels for businesses, statistics show that Pinterest offers plenty of opportunities to grow your bottom line. 
According to a 2020 study, women make up 76% of Pinterest's global user base. This is important, as this demographic often has significant buying power and use Pinterest as a way to help in making shopping and purchasing decisions. According to Pinterest, when looking at North America, 80% of women are responsible for household buying. 
When looking at the bottom-line, purchase transactions that were generated by Pinterest were around $140 to $180 per transaction. This is significantly higher than other platforms like Facebook, which saw an average of $80 per transaction. 
It's clear with these numbers, that Pinterest can capture highly engaged and qualified buyers, who are ready to purchase or invest in your product. 
But before you start Pinning to your profile, there are a few things you need to do, to ensure that your profile is getting the right traction that you are expecting. 

Branding your Profile
Just like you would do for your Facebook or Instagram Business page, your Pinterest profile must also reflect your brand. 
Keep your profile picture consistent with your other social media profiles. It is also a good idea to have a clear description of what your Pinterest page and boards are about. You can also utilise main keywords in your display name as well as the "About You" section of your profile.
Pinterest also allows for cover photos and even video covers, so make sure you include this in your profile. The main tip here is to make sure that your profile is complete. 
But branding doesn't just end there! You can also create pins that work as cover photos for your boards. When someone lands on your profile, they can see a clear visual brand that goes beyond your general profile information. 
Another tactic is claiming your website on Pinterest. Claiming your website is beneficial as it allows you to get attribution and analytics for your content. It may take a bit of back-end work with your website – all that is required is to embed a bit of code on the header section of your site.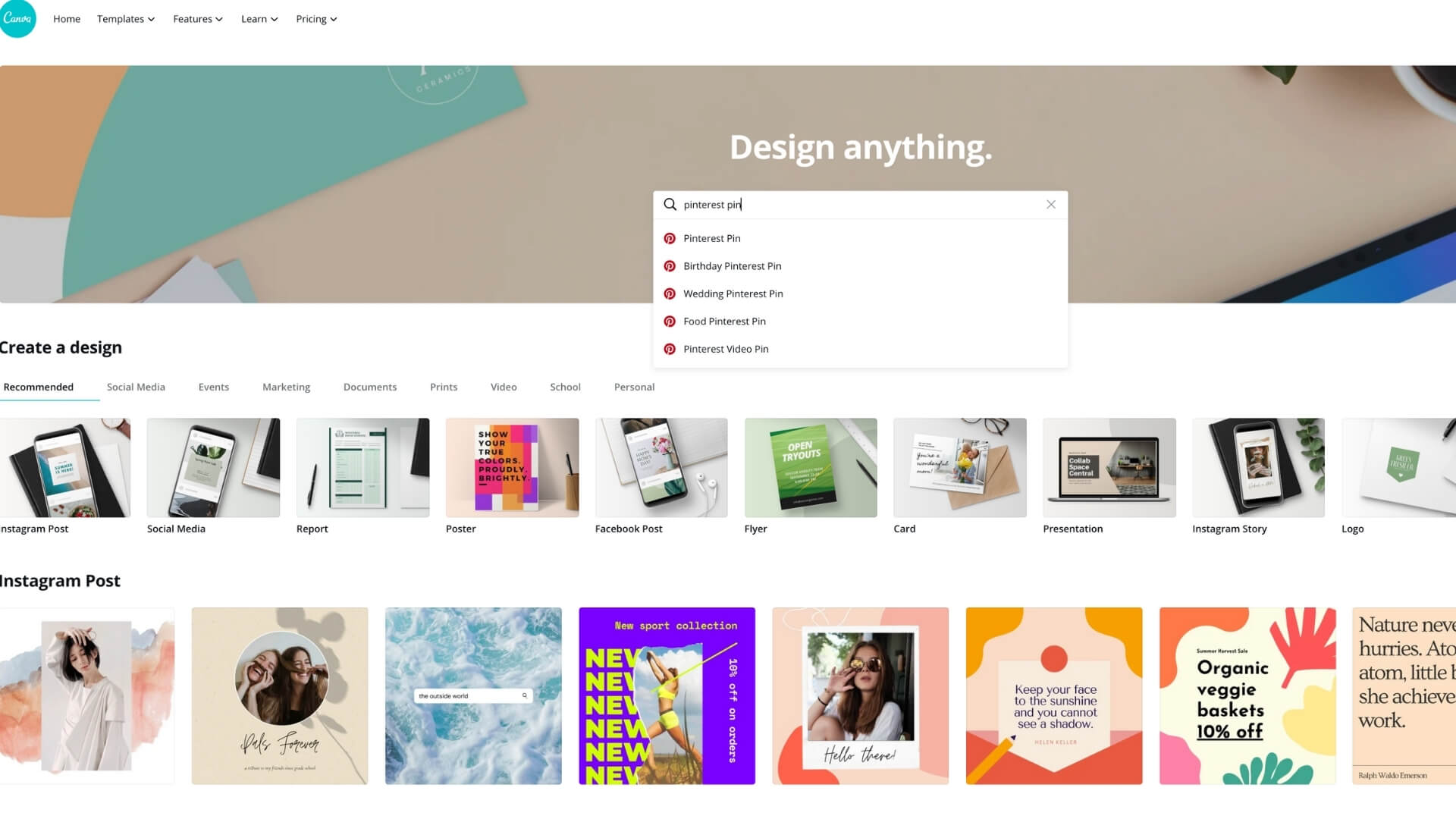 Size Matters for Pinterest Marketing
One of the most important things to keep in mind when creating your first post is its size. Pinterest works a little differently than other social media platforms in that the best performing images are presented in portrait mode.
Pinterest mentions that images or posts that have a vertical, 2:3 aspect ratio, perform better than others. You may have read somewhere that the longer the image, the better the performance (think long infographics or collages). Be very careful of using a long portrait size for your Pins as parts of it may get cropped when it's viewed as a thumbnail. Canva is a great tool that offers an easy and quick way to automatically size your pins cover photos. 
If you are going to Pin a longer image, make sure that it offers valuable information and content to your audience.

Re-Pin & Post Original Content
Managing a Pinterest board can be demanding. This is why some businesses avoid the platform altogether. 
Just like with any social media platform, engagement is key to high performance on Pinterest. Engagement comes in the form of sharing (or re-pinning) user content that relates to your product or service. The frequency of this is substantial – we are talking about 10-12 pins per day. This does not include posting original content! Luckily, there are plenty of social media and content management platforms that allow you to do this quickly and effectively. We recommend Tailwind – it allows you to schedule your organic pins, re-pin other work and create evergreen posts under one roof. Alternatively, Pinterest allows you to natively post and schedule your pins. 
Pinterest gives preference to unique and different images, so it is best to keep your images fresh and different every time you Pin. If you are looking to feature a specific Pin, you can do so by creating different images that link back to this same post.  
Organizing your boards is another effective way to clearly illustrate what your business offers to other Pinterest users. Create different boards that echo aspects of your business to properly highlight your products and services. 

Use Relevant Keywords
Customers look to Pinterest for research and recommendations, so it is a good idea for your posts to appear on the platform's search results page. 
When crafting your pins, use relevant keywords in your image copy and description so that it gets discovered. It is also worthwhile to add hashtags to increase the impressions that your post receives. 
Try not to overstuff your description with keywords. Look at the post as if you were your target audience. What type of information would they look for on Pinterest? Work backwards to determine the right keywords to use, and try not to "force" the keywords in your copy. 
You can also run a general keyword research by entering keywords into Pinterest's search bar and view top posts and assess the types of keywords they use in their copy and image.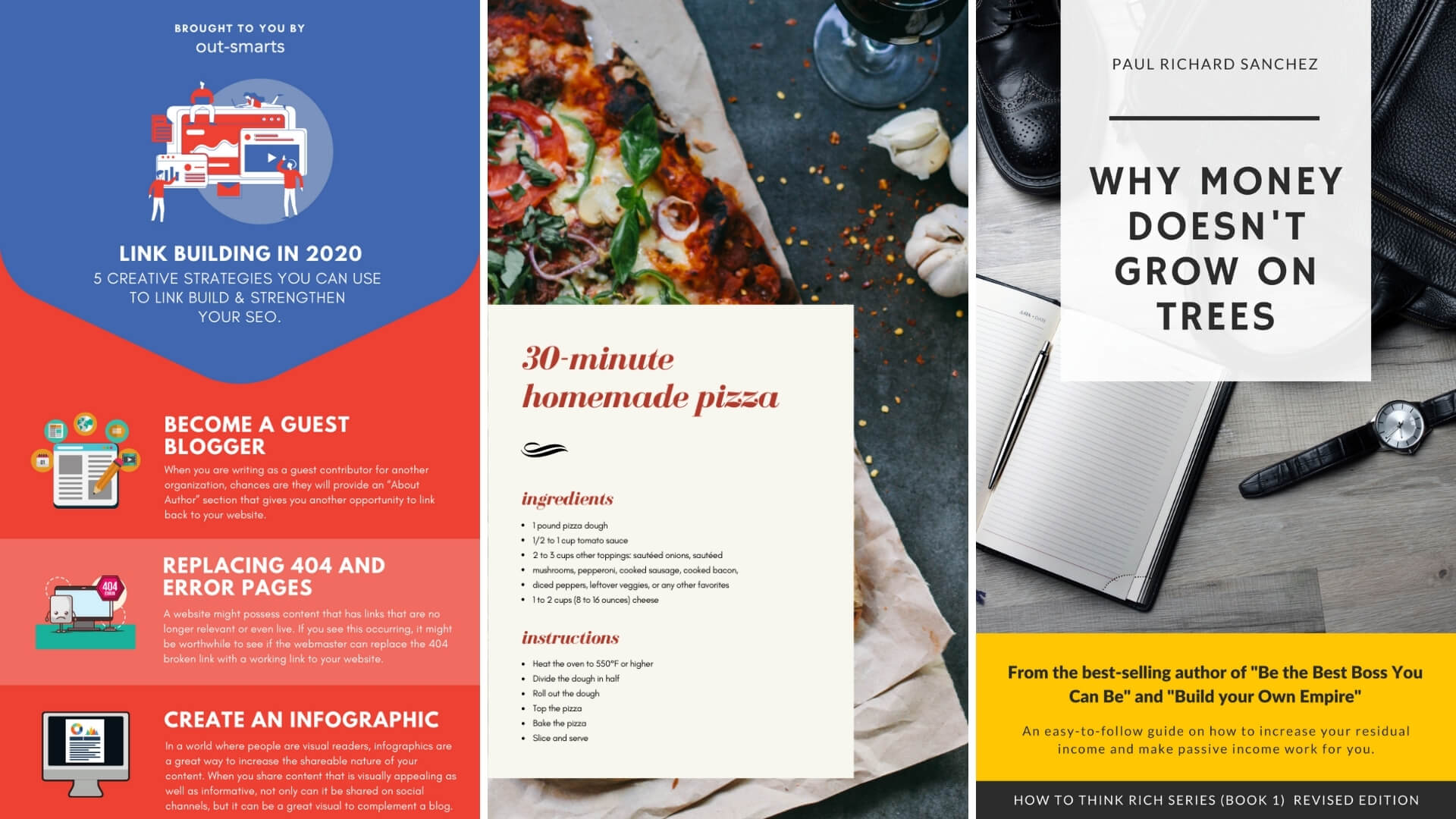 Pinterest Marketing Ideas to Get you Started
The last bit of your Pinterest marketing approach involves determining what types of content to highlight on your profile.
Unlike Instagram or Facebook, which invites businesses to showcase both products and real-life experiences, Pinterest takes value in information-rich content. 
If you are stuck on what types of Pins to create for your profile, here are a few to get you started:
Product features

Infographics that echo your sector or industry

How-to guides 

Recipes

Ebooks or guides

Creating a "Best of" board that you can Pin all your content to. 
Pinterest can appear as an absolute beast to manage. But with the right strategy and approach, your business can benefit from a wealth of high-quality web traffic and even experience conversions!
If you are still trying to wrangle the ins and outs of Pinterest management and content creation, we're here to help! Contact our team and let's set up a quick one-on-one consultation to see how we can assist you.