Did you know that Google offers ad grants for non-profit an charity organizations in Canada, allowing them to run their AdWords with a budget of $10,000 per month? If you run a charity or non-profit, this is something you have to take advantage of – it's free advertising and drives targeted traffic to your site (if you set it up right!).
First, you need a

Tech Soup

account and registration – which verifies your non-profit status and eligibility

Once that is approved, you can then set up your

new Google account

and apply to manage your grants ads.
Google Ad Grant Changes for Non-Profits
Over the years, 35,000 non-profits have set up Ad Grant AdWords accounts, and it has been a popular offering, but recently though, Google has been rolling out a slew of changes that govern how ads are set up in the Grants program.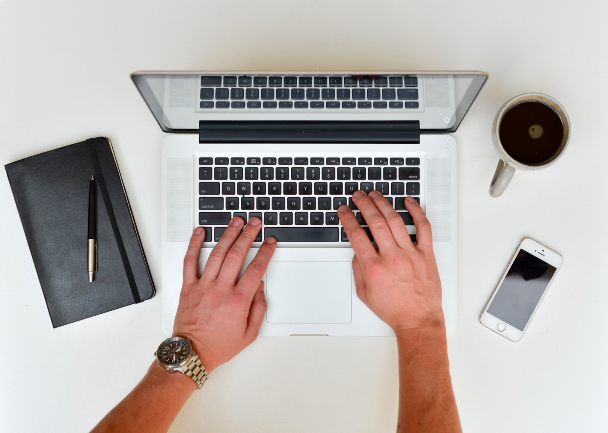 I am guessing these changes are because many organizations were lax about maintaining their ads – setting up accounts, campaigns and groups and then not maintaining their accounts well or keeping up with the new features Google has rolled out over the last couple of years like ad extensions. It could also be because some non-profits didn't set up their accounts properly in the first place (for example not using geographical audience targeting).
As a result of these changes which were announced in December and went into effect earlier this month, non-profits are scrambling to review their ad campaigns and make them compliant – if they don't, they risk having their ad account cancelled.
The good news is that there will no longer be the USD 2 ad bid cap which means that non-profits can bid more competitively and show up higher than ever before. There are some caveats though.
The New Google Grants AdWords Rules for 2018:
The two dollar bid cap has been removed

Advertisers must use maximum conversions bidding – this automatically sets your bidding so that you maximize the conversions of your campaign given your budget (for non-profits that about $333 per day). This means setting up conversions on Google and tracking them using two snippets of code that get added to your site and to the page you want to track.

Advertisers must use geographical targeting aka geo-targeting – this simply means that your ads must be targeted to your geographic area and not blanket targeted to broad geographical areas where you don't operate.

Each campaign must have at least 2 Ad Groups that are live.

Each ad group must have at least 2 ad variations running.

Each ad must have a minimum of 2 site link extensions – site link extensions are links and titles that show up below your ads highlighting important aspects of your business and encouraging people to click through to specific web pages on your site.

Your account must show a CTR of at least 5% or your account could be cancelled. This is the rule is the one that everyone is panicking about, but if your campaigns are set up properly with keywords that are tight (specific to what your non-profit does), and you're not bidding on words that don't relate to your ad text, you should see your CTR increase.
Ten Tips to Help Non-Profits Comply with the Google Ad Grant Changes:
Have specific campaigns for each component of your non-profit business using specific keywords, both in the keywords themselves and in your ad text and landing pages.

Stop using keywords that are too generic – low-quality keywords.

Conversely, don't have ad groups that only have one keyword.

Work to create better, target keyword centric ad copy.

Make sure that your landing pages map back to your ad campaigns and groups and that everything works as it should on the page so that visitors convert once the land on your site.

Set up conversion tracking and make sure that you are tracking conversions after people click through to your site.

Use Google Analytics to understand campaign traffic, keywords that are driving visits from people who engage once they land on your site, and bid adjustments.

Don't use keywords that mention your competitors or other companies.

Implement your changes now, if your CTR is less than 5% for two consecutive months your account could be suspended.

If you don't have the expertise in-house to make these changes, or the budget to hire experts then consider switching to

AdWords Express

.
Google Grants can be a great asset to a cash-strapped charity or non-profit organization. Done right, your campaigns can drive targeted traffic to your site, but your site has to deliver too. It is worth taking time to create great landing pages that convert once your visitor lands on them.
If you're one of the non-profits that have neglected their campaigns over the years, this is the perfect time to restructure them and to take advantage of some of the great enhancements Google has been rolling out recently.
If you are concerned about your non-profit ads and don't know where to start, we'd love to review them for you and make some recommendations. Get in touch with us here.