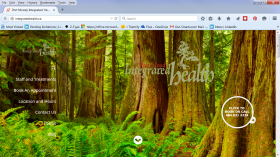 A business owner recently asked to see some examples of websites we've worked on so that they could get a feel for our 'style'. It's a great question and most companies that create sites for clients do have a distinct style.
At Out-Smarts though, it's not about us it's all about capturing our clients' style (or brand!). We work hard during our discovery process to truly understand our client's style and goals and to make sure that this shines through in the sites we build.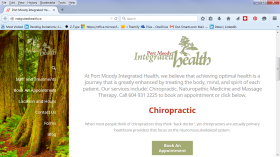 Here's an example from a site we launched recently. The client is Port Moody Integrated Health, a clinic that provides Naturopathy, Chiropractic and Massage Therapy services.
When we started working together they had a vision of a site that is uncluttered and easy for people to navigate on any device, one that contained exactly the information that their clients required and, most importantly, conveyed tranquility and natural balance (this is how people feel when they leave the clinic). The site also had to have a west coast feel.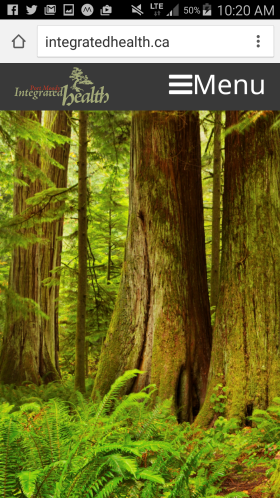 We created a scrolling parallax site that is responsive to major devices. The background image on the main page is the rainforest of BC. Clients can easily click on the navigation to book and appointment, find forms or locate their clinic. It's also integrated to their online booking app so that clients can easily schedule their appointments online.
Whether it's websites, social media or search for us it's not about our style, it's about finding our client's style and we work hard to make surer we do that.