Next week, Mhairi will be heading up to Northern BC to present 'Mastering Social Media to Grow Your Small Business" at the Terrace and District Chamber of Commerce on February 27th then on to the Kitimat Chamber the next night. The Terrace event is full but there are still a few spots in Kitimat. Click on the link to register below.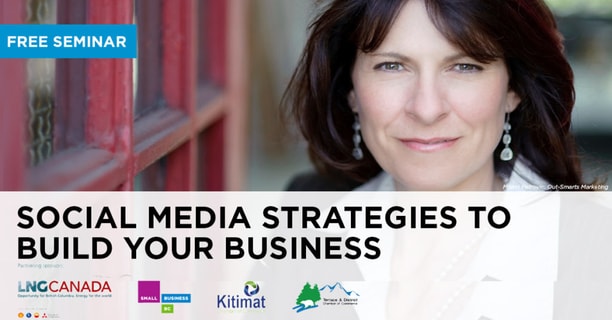 Just because you know what social media is, does not mean that you necessarily understand how to use it to grow and develop your business. This workshop focuses on understanding social media, what is it and how it's connecting people.
Learning Objectives:
Learn how/if social media should be an important part of your marketing strategy.
Understand what opportunities are available for you to leverage social media for business growth and prospecting.
Tickets: FREE
Light dinner included
REGISTER TODAY: Email info@kitimatchamber.ca
Terrace and Kitimat businesses welcome!