Summer is all about soaking up the sun while reading a good book. Why not make it a book that ignites your entrepreneurial spirit? In 2019, we created a summer reading list for entrepreneurs, and we're back to share more reading inspiration for this upcoming summer. We reached out to our network to find out what business books they have been enjoying lately. Read on and discover your new favourite book for entrepreneurs.
The Widest Net, by Pamela Slim
Suggested by Karley Cunningham of Big Bold Brand
"There are always three to five business books I keep on a shelf within arms-length of my desk because I refer to them often – The Widest Net is one of them and has been since it was published two years ago. I have personally experienced the effectiveness of The Widest Net method, which is the focus of this business book. By putting the concepts into practice and even being Pam's test pilot for some, my once-struggling business has transformed into a successful and thriving one. This award-winning book is a must-have for any small business owner, as you refer back to it repeatedly. The Tiny Marketing Actions suggested in the book are especially valuable, as they can greatly simplify the process of marketing your business to the right clients."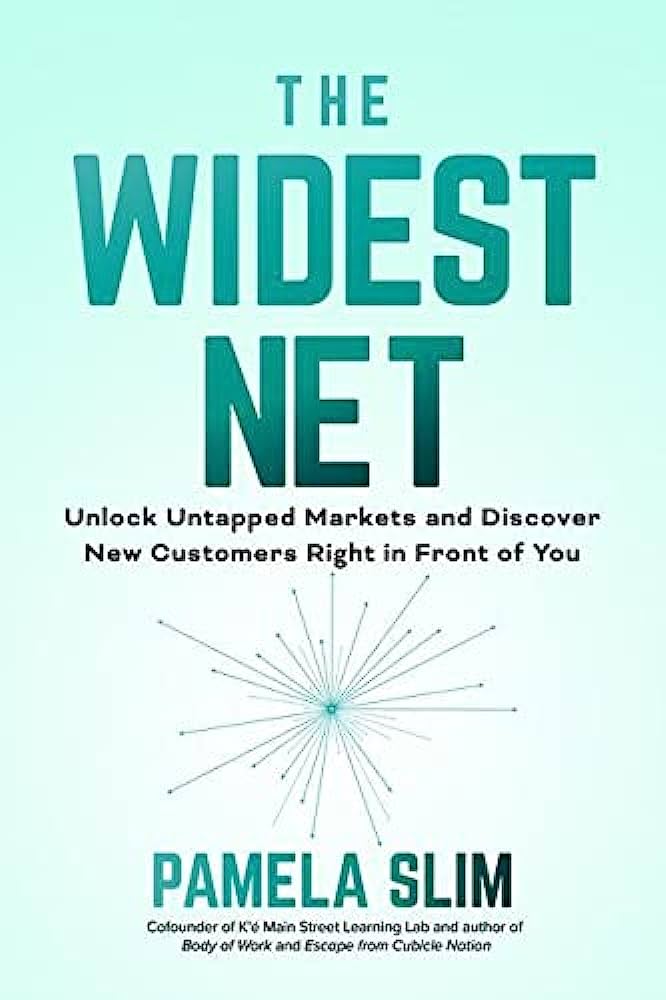 About the book
"Award-winning business coach, speaker and author Pamela Slim has helped thousands of entrepreneurs around the world start, sustain, and scale their businesses. In The Widest Net, she explains how to build strong diverse relationships, identify and connect with new partners, expand markets, generate leads, and find new customers in places you may never have considered."
The Ride of a Lifetime, by Robert Iger
Suggested by Ashley Doan of Writergal
"I listened to Bob Iger's book as an e-book on a long solo-roadtrip. I'm a huge Disney fan and enjoyed hearing his journey and lessons learned starting in the trenches to becoming the CEO of a much beloved, global company. Writing for the Disney company is a personal bucket list item and this was very inspirational."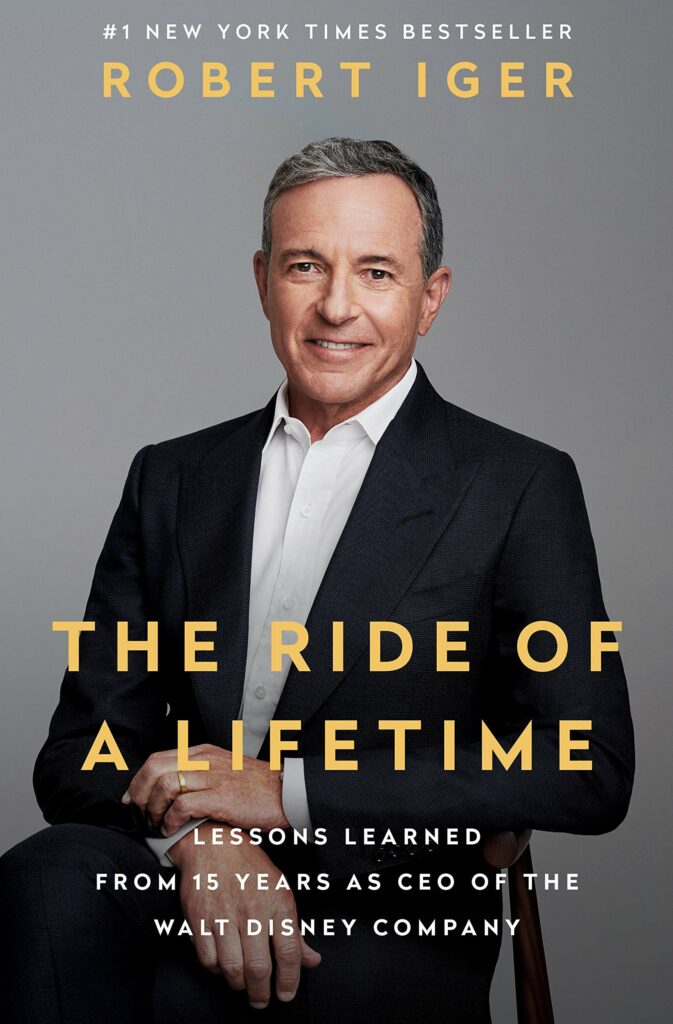 About the book
"Robert Iger became CEO of The Walt Disney Company in 2005, during a difficult time. Competition was more intense than ever and technology was changing faster than at any time in the company's history. His vision came down to three clear ideas: Recommit to the concept that quality matters, embrace technology instead of fighting it, and think bigger—think global—and turn Disney into a stronger brand in international markets."
Persuasion, by Arlene Dickenson and All In, by Arlene Dickenson
Suggested by Ashley Doan of Writergal
"I relate to her books on many levels (as a Canadian, woman in business, mother, and as a marketer). Her books are easy to read and not too serious or "high-level" so they make a great read by the campfire. Great for getting inspired to get out there and slay the business world."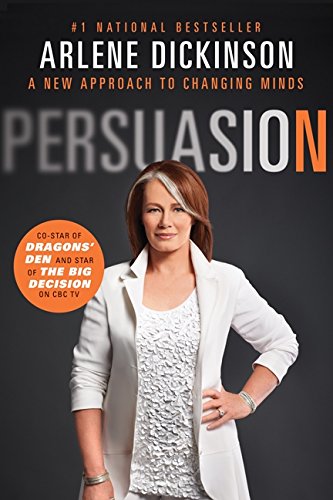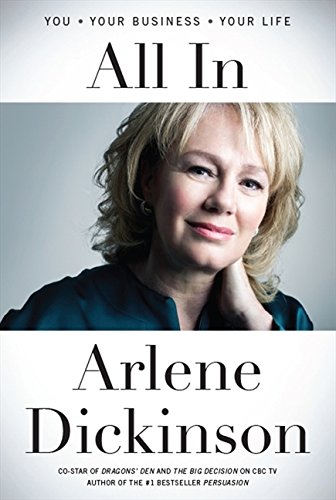 About the books
Persuasion
"​​At thirty-one, Arlene Dickinson found herself stranded. Recently divorced, she had only a high school diploma, no savings and no clue how she was going to feed four young children. But just one year later, she was a partner in Venture Communications. Ten years on, she was CEO, poised to grow the business into one of Canada's largest independently owned marketing firms. Today, as a co-star of the CBC hit Dragons' Den, she is one of the country's most sought-after female entrepreneurs. The secret of her journey from poverty to the corner office? The art of persuasion."
All In
"To be a successful entrepreneur, you don't just need to know how to run a business. You need to know how to run your life when the boundary between work and personal time has essentially been erased. But while there are countless books on setting up a company, there hasn't ever been a primer on navigating the unique emotional and personal demands of entrepreneurship. That's what All In is all about: how to thrive in the entrepreneurial lifestyle―and how to avoid its pitfalls."
Rebooting AI: Artificial Intelligence We Can Trust, by Gary Marcus and Ernest Davis
Suggested by Michelle Bourbonniere, PhD of Words on the Rise
"This book is essential reading for business leaders in the age of artificial intelligence. Gary Marcus and Ernest Davis' book provides a balanced argument about the possibilities, promises, and pitfalls of how we—as a society—are using AI in our businesses and our daily lives.
You'll come away knowing how to think about AI so that you can separate out what's just hype from what's truly transformational."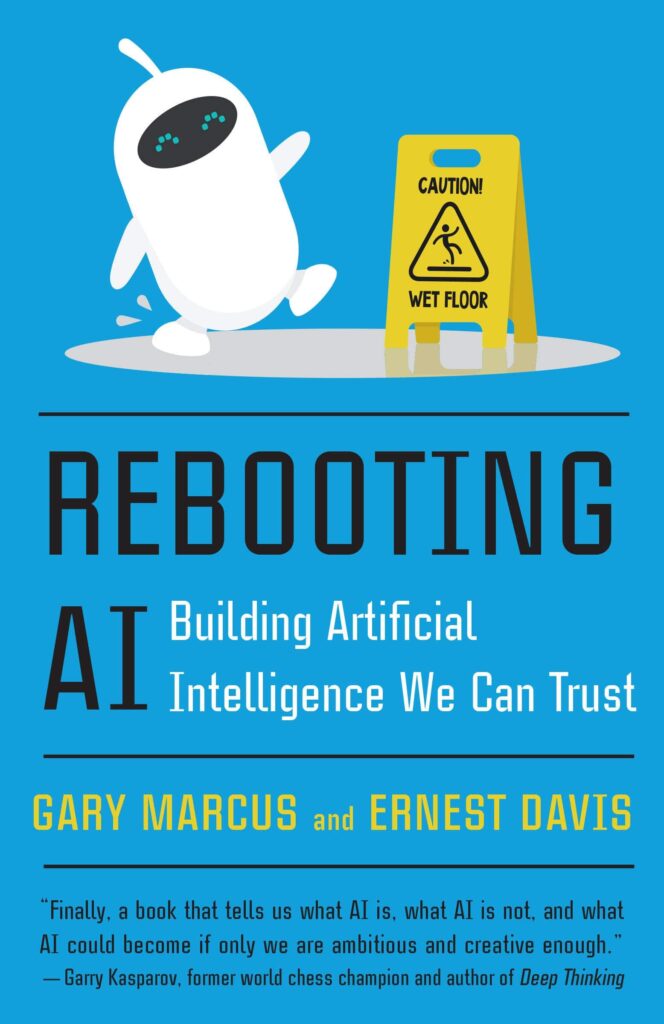 About the book
"Despite the hype surrounding AI, creating an intelligence that rivals or exceeds human levels is far more complicated than we have been led to believe. Professors Gary Marcus and Ernest Davis have spent their careers at the forefront of AI research and have witnessed some of the greatest milestones in the field, but they argue that a computer beating a human in Jeopardy! does not signal that we are on the doorstep of fully autonomous cars or superintelligent machines. The achievements in the field thus far have occurred in closed systems with fixed sets of rules, and these approaches are too narrow to achieve genuine intelligence."
How to Grow Your Small Business, by Donald Miller
Suggested by Michelle Ng of Foodie Tours
"This book offers such a practical plan on key ways to move the dial in a small business. Would highly recommend!"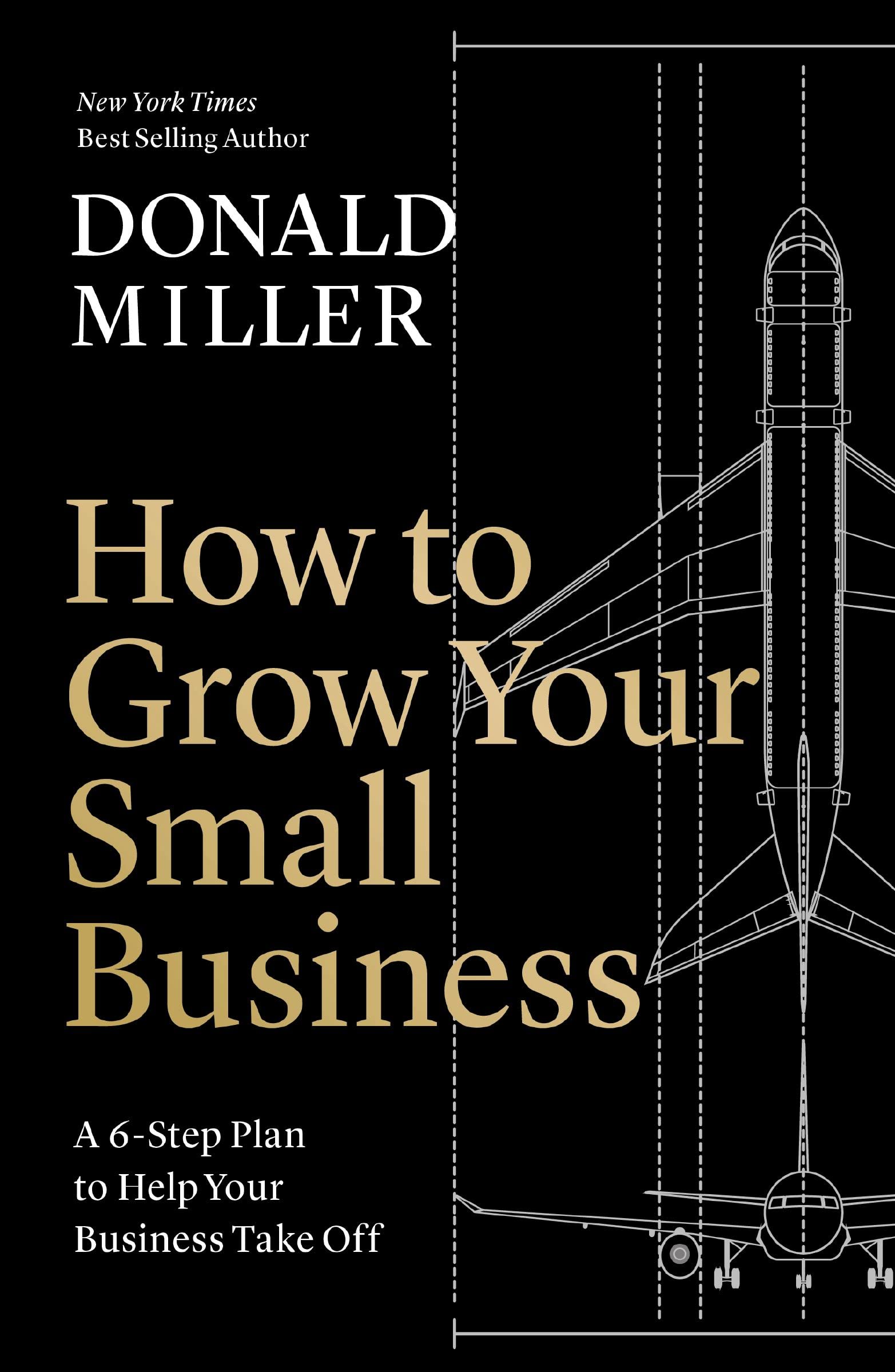 About the book
"For so many entrepreneurs, running a small business ended up looking different than they imagined. They're stressed, discouraged, and not confident in their plan for growth. In How to Grow Your Small Business, Donald Miller gives entrepreneurs a 6-step plan to grow their businesses so they produce dependable, predictable results."
Soul Boom: Why We Need A Spiritual Revolution, by Rainn Wilson
Suggested by Charlene SanJenko of ReGEN Media
"It's the perfect blend of an interesting narrative, thoughtful wisdom, and humour."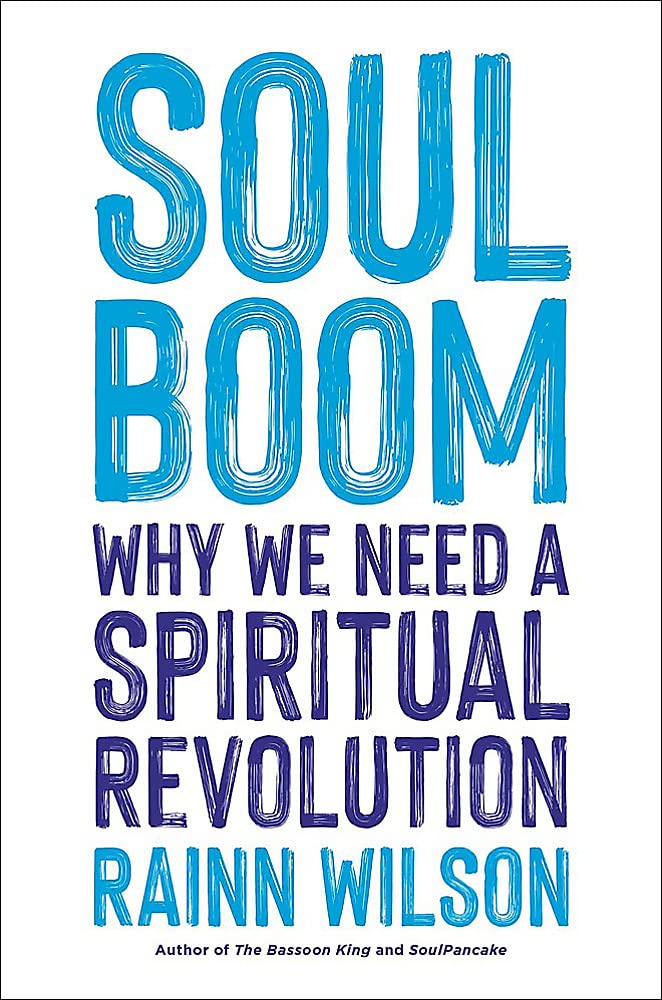 About the book
"The trauma that our struggling species has experienced in recent years—because of both the pandemic and societal tensions that threaten to overwhelm us—is not going away anytime soon. Existing political and economic systems are not enough to bring the change that the world needs. In this book, Rainn Wilson explores the possibility and hope for a spiritual revolution, a "Soul Boom," to find a healing transformation on both a personal and global level"
Suggested by Marianne Wyne
"I have a 2.5-month-old startup. This book outlines a framework for perfectly fair equity splits for early-stage, bootstrapped startup companies."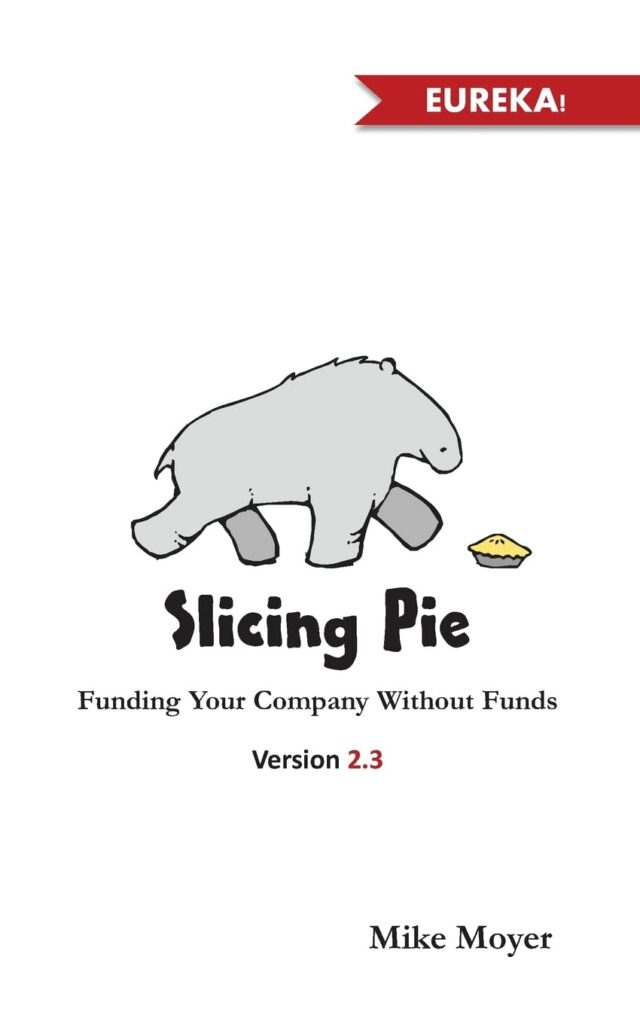 About the book
"You and a partner go into business together and split the equity 50/50. You do all the work and your partner slacks off. He owns half your business- now what?
Slicing Pie outlines a process for calculating exactly the right number of shares each founder or employee in an early stage company deserves."
How Brands Grow, by Byron Sharp
Suggested by Sylvia Prentice of Mackinnon Calderwood Advertising
"It dispels many long-held and in practice marketing theories and strategies and the best part is it gives challenger brands real tools for growth and impact against the big guys."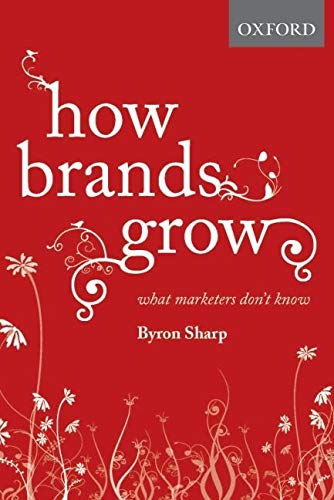 About the book
"This book provides evidence-based answers to the key questions asked by marketers every day. Tackling issues such as how brands grow, how advertising really works, what price promotions really do and how loyalty programs really affect loyalty, How Brands Grow presents decades of research in a style that is written for marketing professionals to grow their brands. It is the first book to present these laws in context and to explore their meaning and application."
The Widow Clicquot, by Tilar J Mazzeo
Suggested by Sylvia Prentice of Mackinnon Calderwood Advertising
"The story of the Champagne Empire and the woman who ruled it because I love a good biography and one that features champagne and a girl-boss defying convention is a perfect summer read."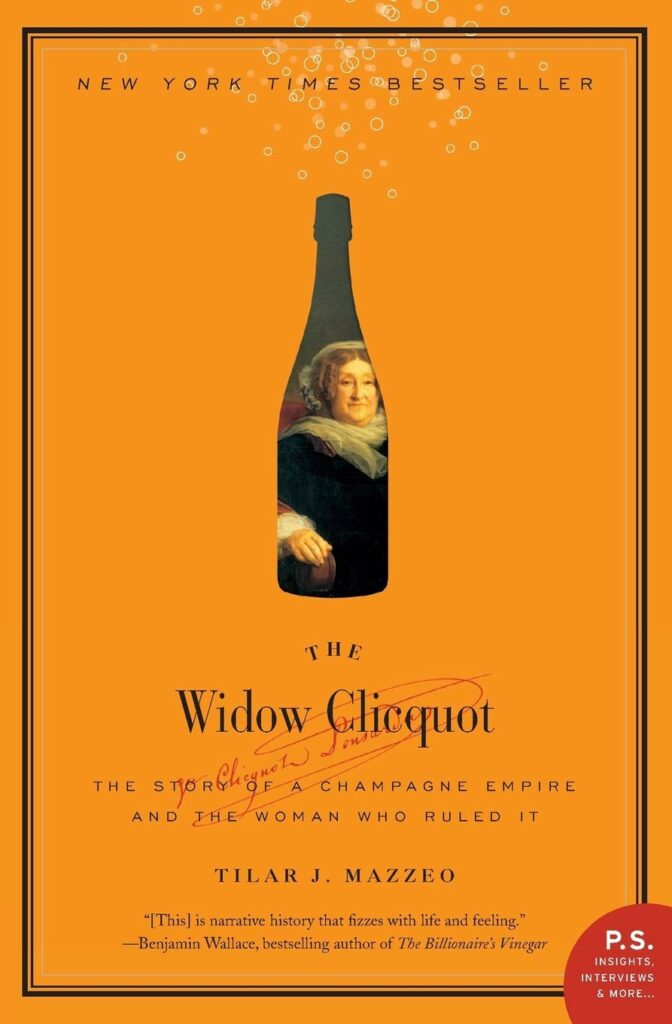 About the book
"Veuve Clicquot champagne epitomizes glamour, style, and luxury. In The Widow Clicquot, Tilar J. Mazzeo brings to life, for the first time, the fascinating woman behind the iconic yellow label: Barbe-Nicole Clicquot Ponsardin, who, after her husband's death, defied convention by assuming the reins of the fledgling wine business they had nurtured together. Steering the company through dizzying political and financial reversals, she became one of the world's first great businesswomen and one of the richest women of her time."
Tools of Titans, by Tim Ferriss
Suggested by Sydney Vardja of Marketing News Canada
"If you want to learn from the world's greatest entrepreneurs, this is your handbook. Yes, it provides readers with invaluable tools and tricks, but it also does an incredible job of humanizing the entrepreneurs we idolize. It's a must-read!"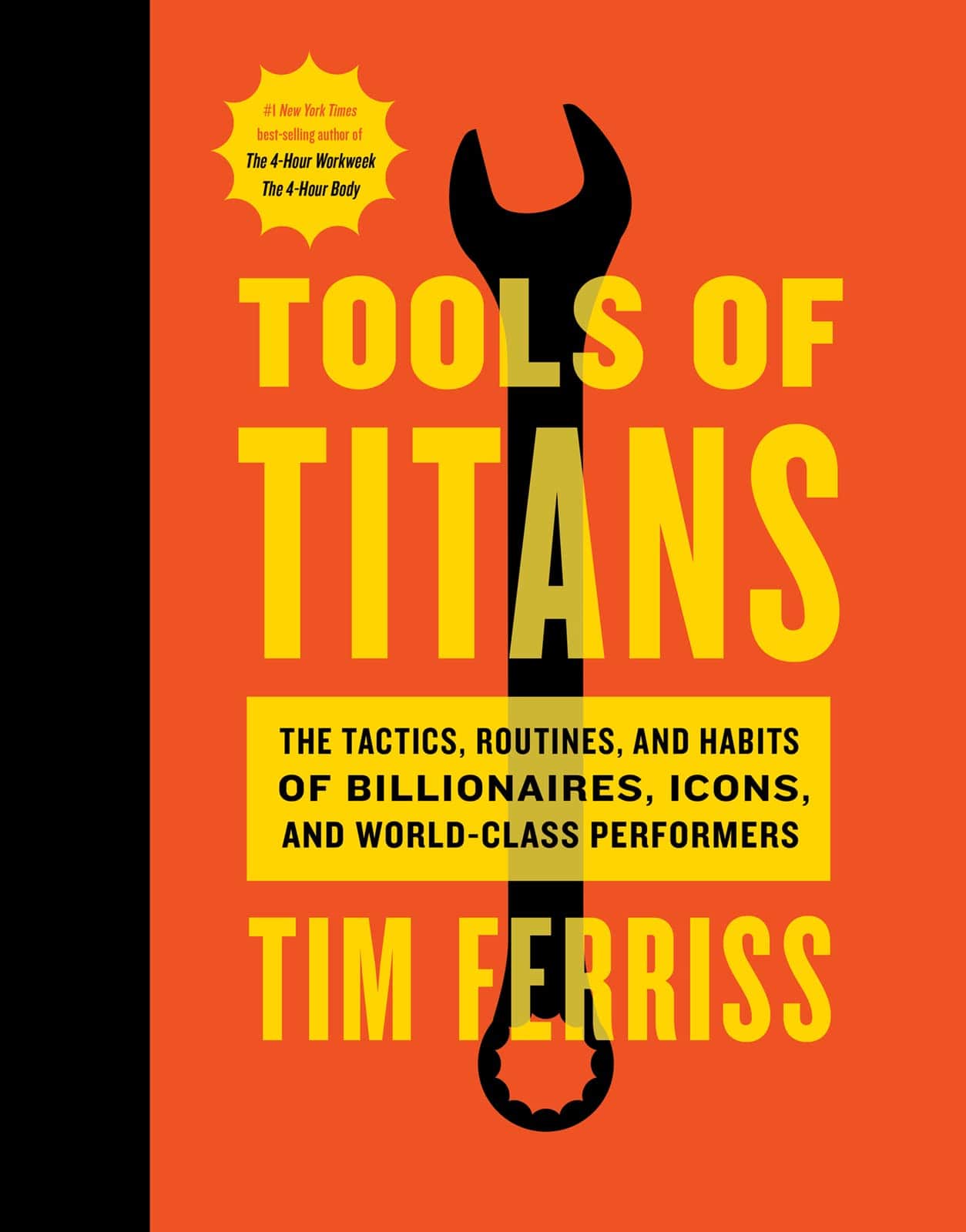 About the book
"Tools of Titans: The Tactics, Routines, and Habits of Billionaires, Icons, and World-Class Performers is a self-help book by Timothy Ferriss, an American entrepreneur. For the book, he interviewed more than one hundred "world-class performers" from diverse fields to solicit their advice about how to be successful."
The Tipping Point, by Malcolm Gladwell
Suggested by Chris Penner of Jelly Academy
"This book makes incredible ties between real-life historical events and marketing application"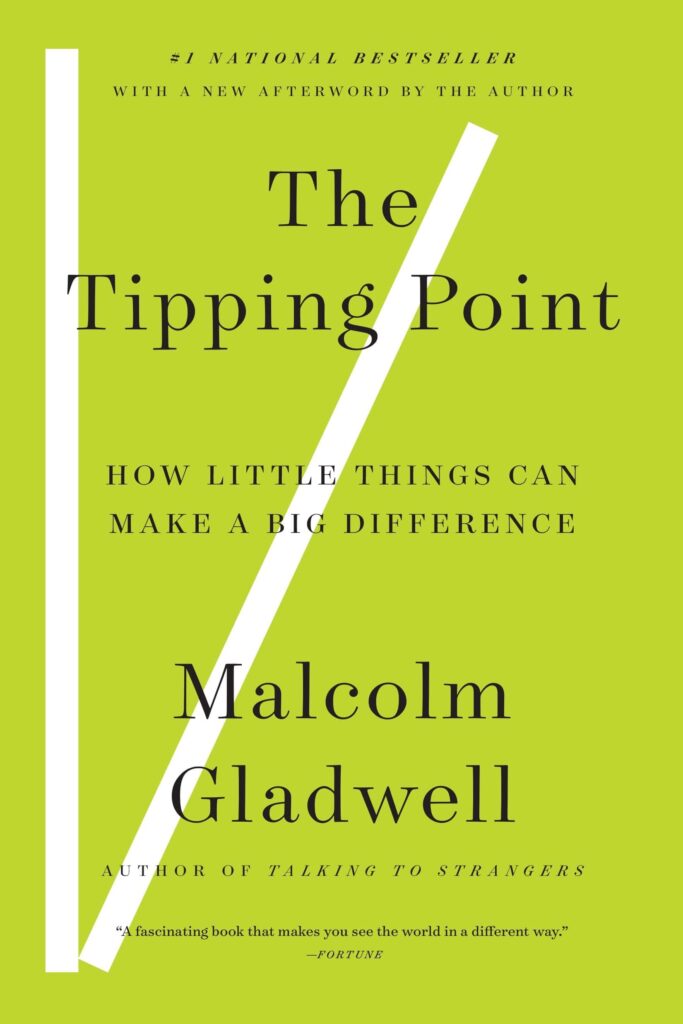 About the book
"The tipping point is that magic moment when an idea, trend, or social behaviour crosses a threshold, tips, and spreads like wildfire. Just as a single sick person can start an epidemic of the flu, so too can a small but precisely targeted push cause a fashion trend, the popularity of a new product, or a drop in the crime rate. This widely acclaimed bestseller, in which Malcolm Gladwell explores and brilliantly illuminates the tipping point phenomenon, is already changing the way people throughout the world think about selling products and disseminating ideas."
All Along You Were Blooming, by Morgan Harper Nichols
Suggested by Danielle Windecker of Jelly Academy
"This is not a business book, but a book focused on finding purpose and living authentically. Great especially for women in the workplace."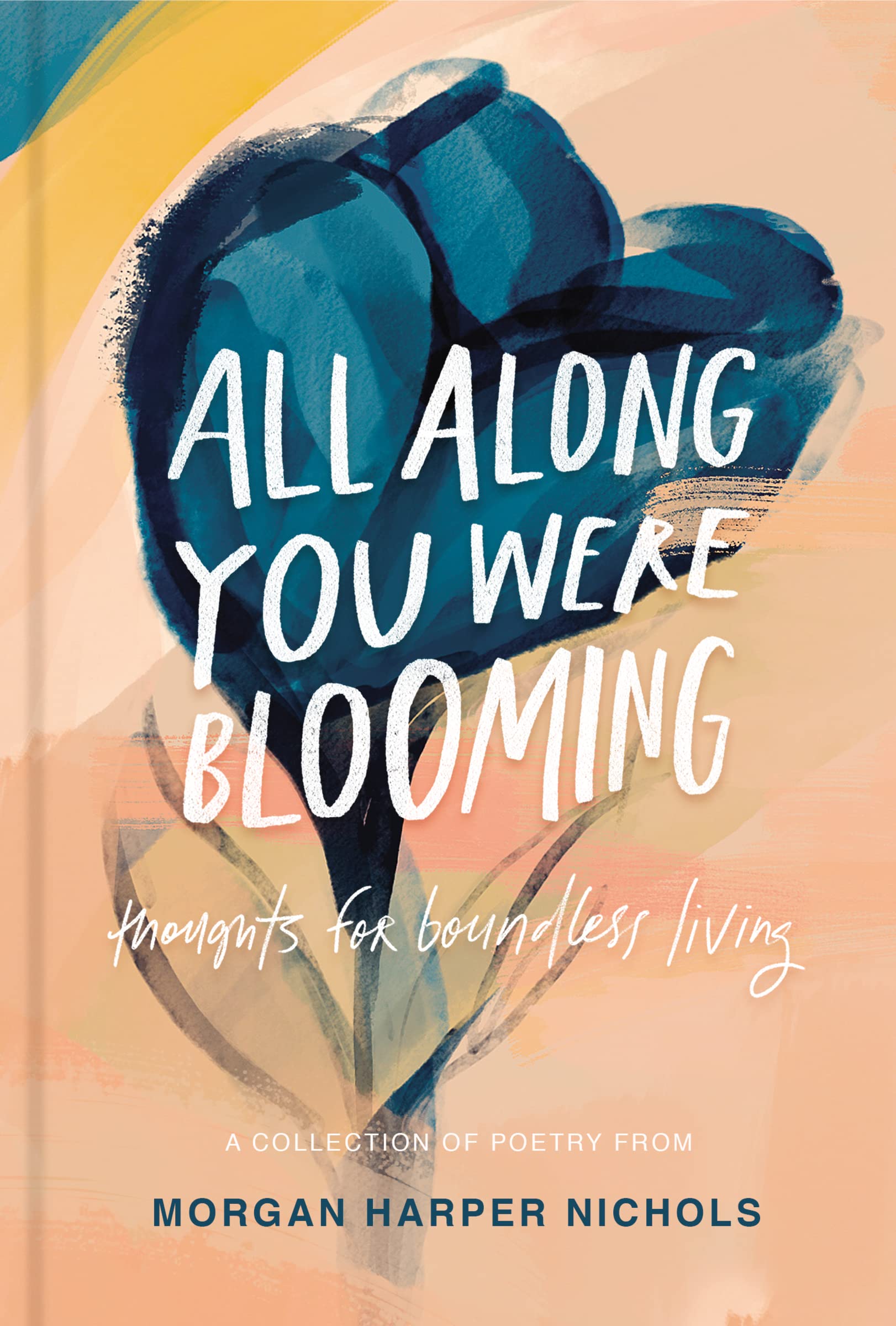 About the book
"A celebration of hope. An encounter with grace. A restoration of the heart. A healing of wounds. An anthem of freedom. This illustrated collection of poetry and prose invites you to stumble into the sunlight and delight in the wild and boundless grace you've been given."
Fall in Love with the Problem, Not the Solution, by Uri Levine
Suggested by Danielle Windecker of Jelly Academy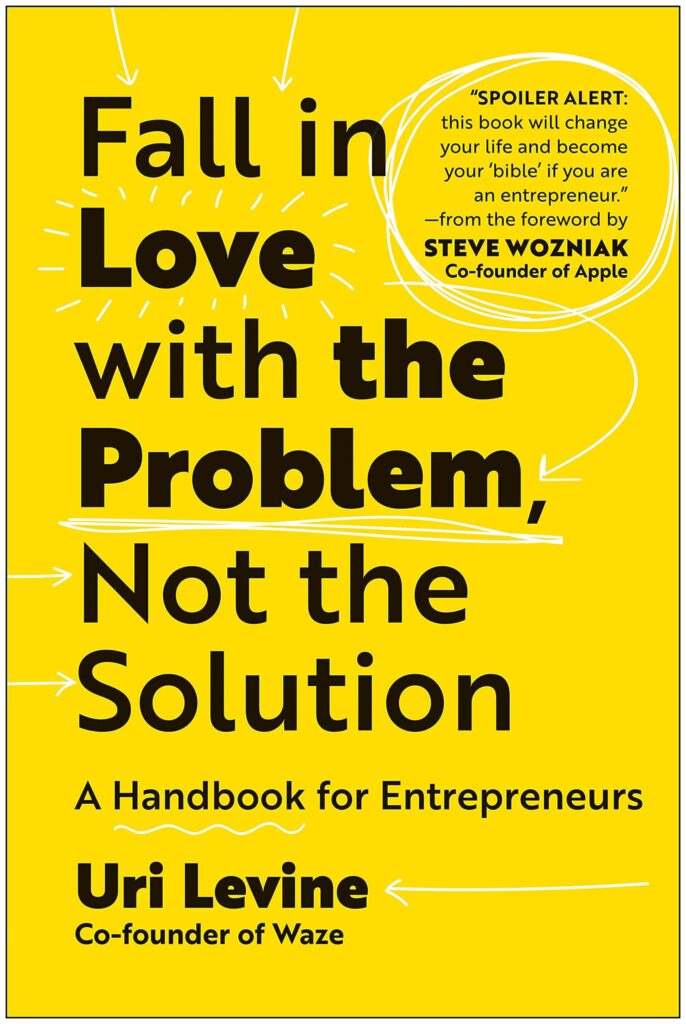 About the book
"As the cofounder of Waze—the world's leading commuting and navigation app with more than 700 million users to date, and which Google acquired in 2013 for $1.15 billion—Levine is committed to spreading entrepreneurial thinking so that other founders, managers, and employees in the tech space can build their own highly valued companies."
The Power of Positive Thinking, by Dr. Norman Vincent Peale
Suggested by Sarb Kaler of A1 Windows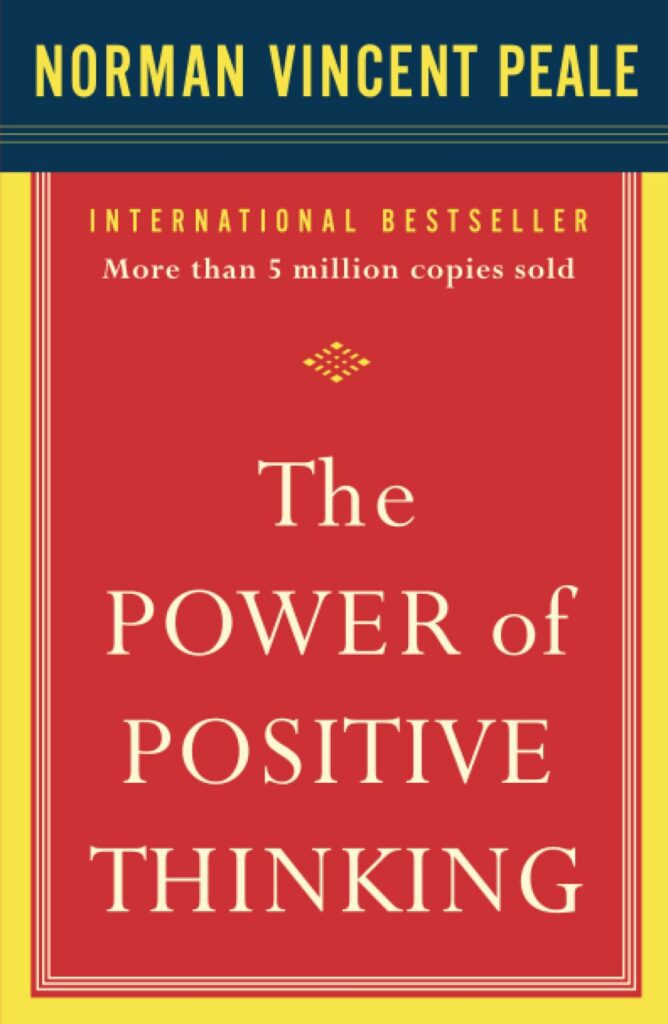 About the book
"In this phenomenal bestseller, "written with the sole objective of helping the reader achieve a happy, satisfying, and worthwhile life," Dr. Peale demonstrates the power of faith in action. With the practical techniques outlined in this book, you can energize your life—and give yourself the initiative needed to carry out your ambitions and hopes."
The Psychology of Money, by Morgan Housel
Suggested by Elizabeth Clark of Canopy Collective
"I enjoyed his approach to debunking myths and commonly held beliefs around money and his historical and storytelling approach to common economic issues such as recession and interest rates. It is also a relatively easy read, with each chapter standing alone as an essay on a specific topic."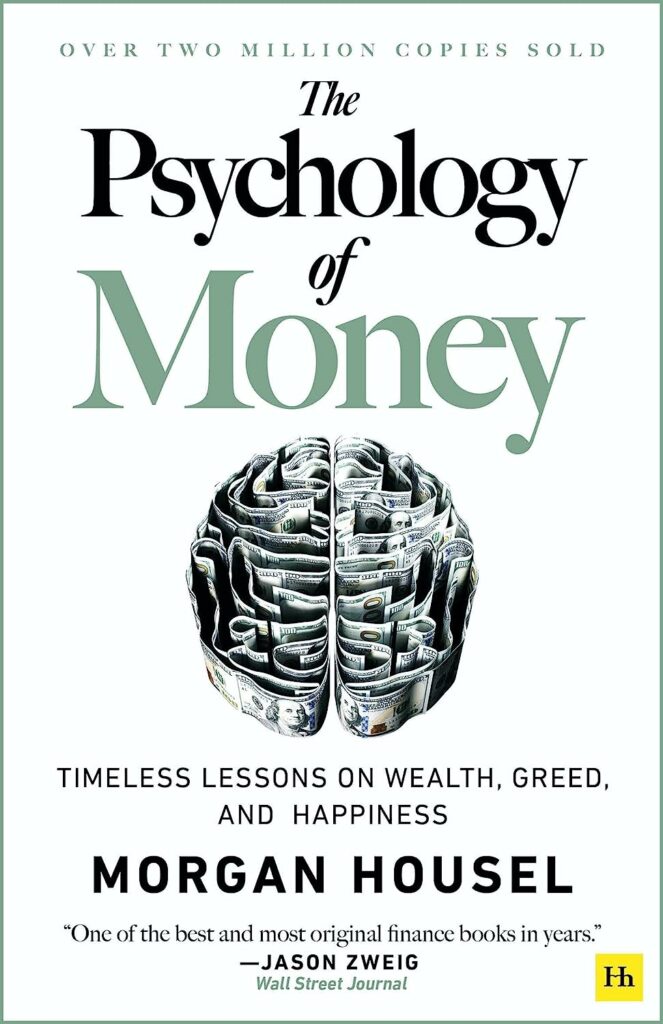 About the book
"Money―investing, personal finance, and business decisions―is typically taught as a math-based field, where data and formulas tell us exactly what to do. But in the real world people don't make financial decisions on a spreadsheet. They make them at the dinner table, or in a meeting room, where personal history, your own unique view of the world, ego, pride, marketing, and odd incentives are scrambled together.
In The Psychology of Money, award-winning author Morgan Housel shares 19 short stories exploring the strange ways people think about money and teaches you how to make better sense of one of life's most important topics."
Suggested by Elizabeth Clark of Canopy Collective
"It really breaks down the value and importance of doing less. I think it is a good companion piece to Atomic Habits."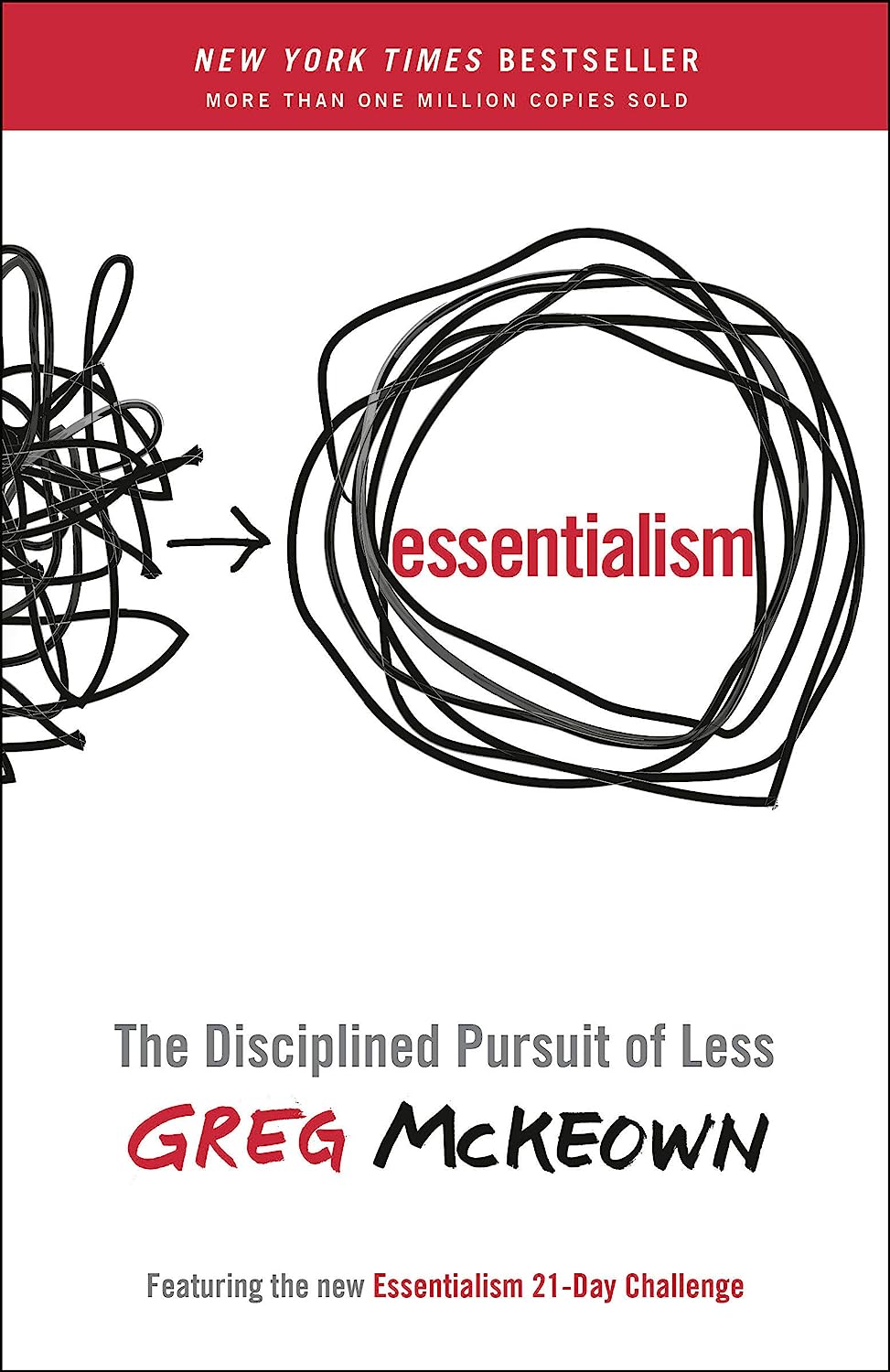 About the book
"Essentialism is more than a time-management strategy or a productivity technique. It is a systematic discipline for discerning what is absolutely essential, then eliminating everything that is not, so we can make the highest possible contribution toward the things that really matter."
Top Pick:
Suggested by Denise Taschereau of Fairware and Danny Birch of Hero Home Care
"A great read on the psychology of building good habits (and breaking bad ones). It has some great tips on how to look at habits in new ways and be more successful in keeping the habits you want. I just gave it to my teenage son to get ready for his first year of university."
"Success in life, whether it is business, relationships, or your health is not achieved overnight. It is the result of the routines and habits that we follow day after day. This books breaks down the science of habits and teaches you how to design habits that work for you rather than against you."
About the book
"No matter your goals, Atomic Habits offers a proven framework for improving–every day. James Clear, one of the world's leading experts on habit formation, reveals practical strategies that will teach you exactly how to form good habits, break bad ones, and master the tiny behaviors that lead to remarkable results."
Staff Picks
Emotional Magnetism, by Sandy Gerber
Suggested by Mhairi Petrovic
"Emotional Magnetism gives you some really good communication tools to use both in business and personal life to help you identify the type of communicator a person is and how to approach interactions most effectively."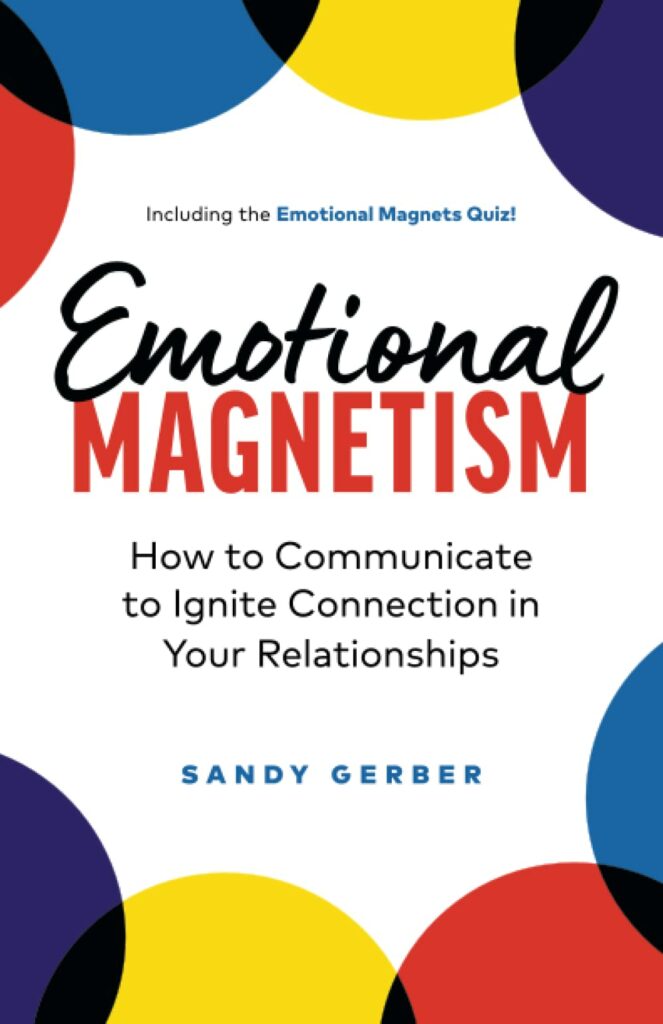 About the book
"A self-help book for people who want to improve their communication and connection in their personal and professional relationships. Have you ever felt unheard or misunderstood? Maybe your partner just doesn't seem to get why some things are important to you. Or perhaps your boss is seemingly oblivious to half the things you've pointed out in the past week. You're not alone."
The Black Swan: The Impact of the Highly Improbable, by Nassim Nicholas Taleb
Suggested by Constantin Kryachko
"This is a thought-provoking book that challenges our understanding of randomness and the impact of rare, unpredictable events on our lives. He argues that traditional risk management models are inadequate because they fail to account for the existence and impact of rare, unpredictable events."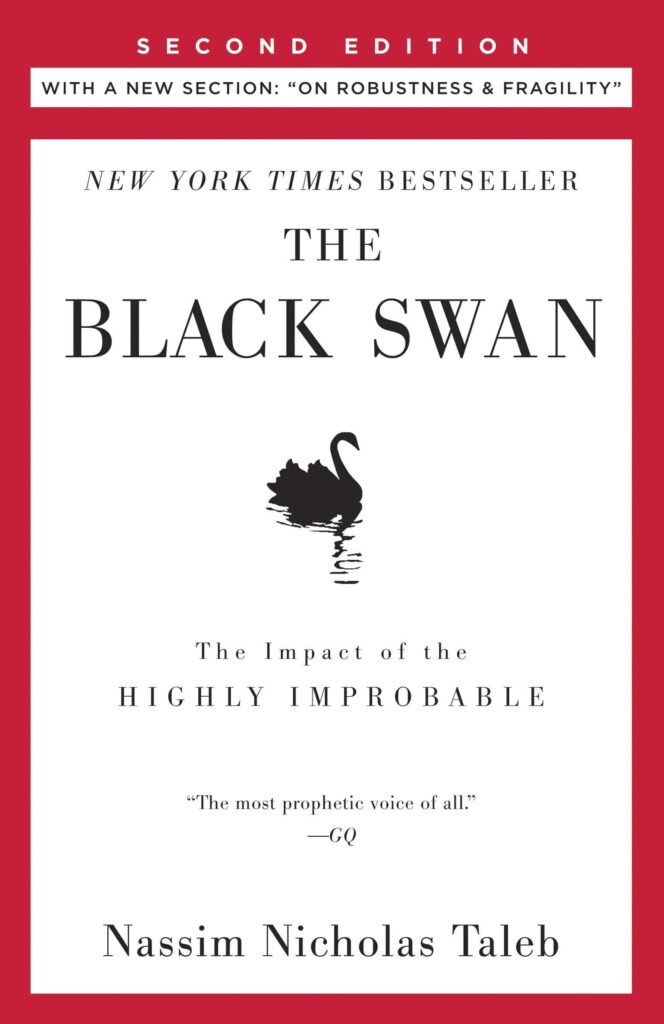 About the book
"A black swan is a highly improbable event with three principal characteristics: It is unpredictable; it carries a massive impact; and, after the fact, we concoct an explanation that makes it appear less random, and more predictable, than it was. The astonishing success of Google was a black swan; so was 9/11. For Nassim Nicholas Taleb, black swans underlie almost everything about our world, from the rise of religions to events in our own personal lives."