Did you know that hashtags have a genuine value for growing your business online? They are a very important part of your social media marketing. If you know how to use them properly, the results can be fascinating and impactful.
You have probably seen hashtags on Instagram and Twitter, and we can bet that you had a chance to use them too. You may already be familiar with these, but having a guide on how to use them effectively can really improve your social media presence and hashtag performance.
History of hashtags
The 'pound symbol' # is used to denote hashtags. Before the modern digital hashtags, it was a symbol we used during a phone call to get to a certain directory, or it was used to mark numbers.
A hashtag is commonly known as a keyword phrase. Spelt without spaces with a pound sign at the beginning, i.e. #outsmarts.
Did you know that the first hashtag was used on Twitter in 2007?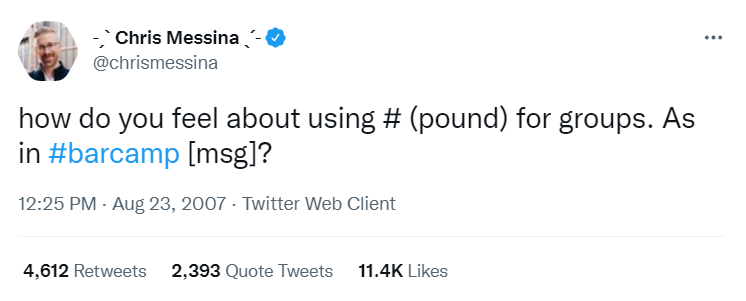 Today, we use hashtags on social media platforms to connect and link around a specific event, topic, or conversation… you name it!
Why use hashtags
From a business perspective, using hashtags is a way to increase your brand awareness. They can promote your business and/or product & services to help you get found and keep you up to date with trends and breaking news.
Looking to increase engagement with your followers? Connecting with your followers via #hashtags is a great way to do this. It will help your post be visible for the topic you are discussing. This means you're taking a part in a conversation that is happening with that hashtag.
You can build brand awareness using branded hashtags too, this is a great way to promote your business and drive conversations. For example, Coca-Cola used the #ShareACoke Campaign to encourage sharing and gifting of Coca-Cola bottles. Due to its great success, Coca-Cola even launched a website where you could personalize your Coke bottle.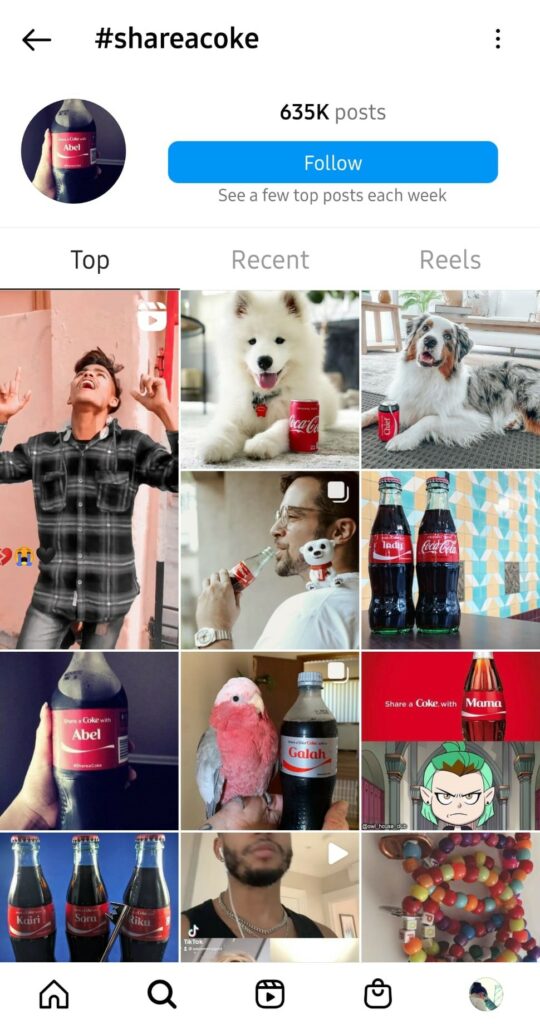 Another useful way to use hashtags is by showing support for the causes that matter the most to your brand This plays a big role in your social media strategy and promotes your values. When you show support for social or environmental issues, you are putting your brand name out there and showing your followers that you care.
According to Twitter, #stopasianhate was the most retweeted Tweet in 2021.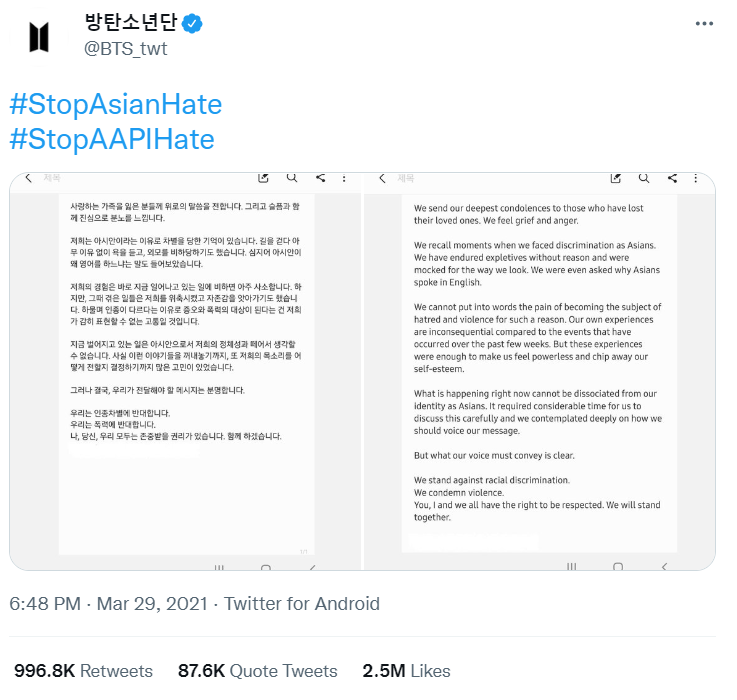 One great thing about hashtags on LinkedIn and Instagram is the ability to follow hashtags and of course, people. This is a simple way to help new users find you. For example, if you use #vancouver, you can show up in people's feeds if they follow this hashtag, exposing you to potential new followers.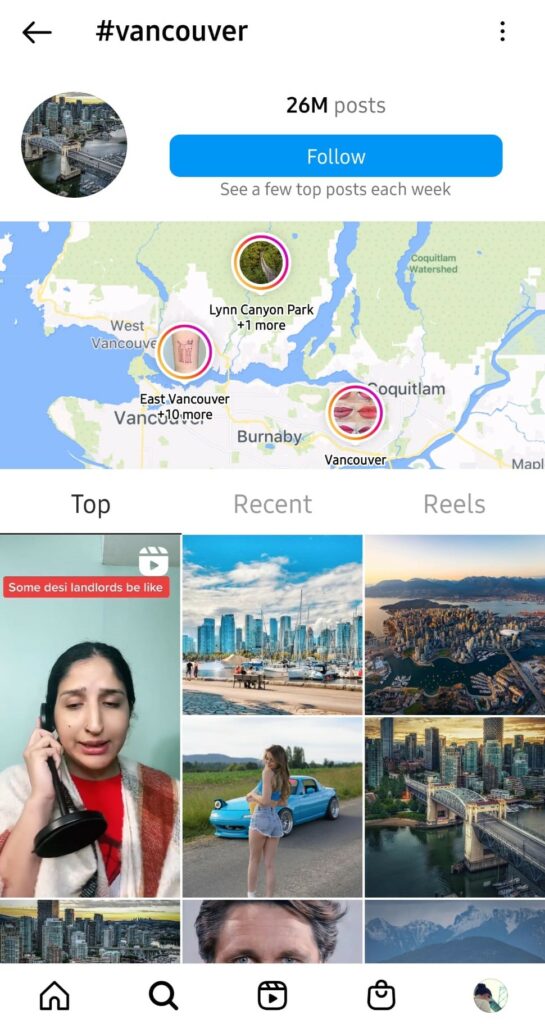 Hashtags are perfect for sponsored partnerships too. When you are doing business with an influencer, it's really important to let your audience know that there is a piece of content that is sponsored. According to The Canadian Code of Advertising Standards, you must follow best practices of affiliate marketing and refer-a-friend programs. In other words, you must use #Ad in your posts somewhere or mention that it's a sponsorship.
In case you ignore this, there's a big chance that you might get a hefty fine for not complying.
Basics of #hashtags
It's tough to keep up with all social media changes, including hashtags, so we will make it easy for you to understand the basics. Think of hashtags as a fun way to use keywords to categorize what you post, allowing your posts to be shown to a specific audience. You can share your thoughts and spark a conversation or even connect to a community that has interests in a particular hashtag that you're using.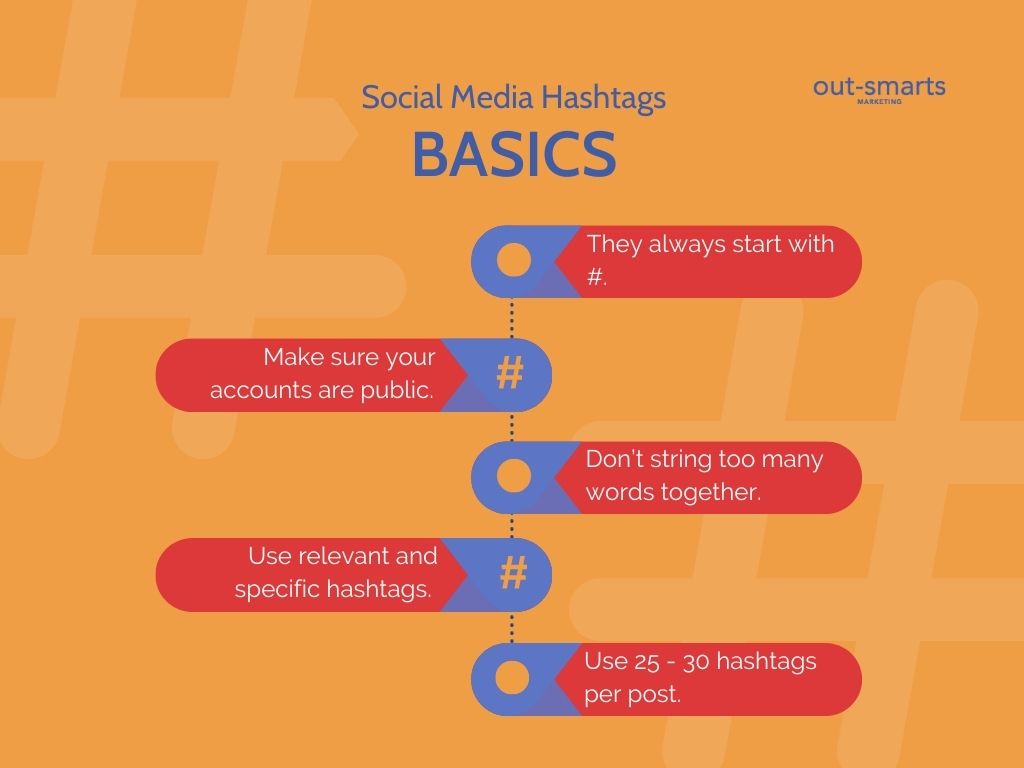 Here are the basics:
Your hashtags always start with a # with no space between the hashtag and the word it refers to
Keep your account public so your audience can see your posts
Don't jam all the words together. For ie.#ilovepizzaandjam is not a hashtag you want to use. There are too many keywords together, and very few chances of someone typing that exact hashtag.
Use hashtags that are relevant to you
Use as many hashtags as you like on Instagram (the limit is 30), but on other platforms, fewer are better (more on that shortly).
Remember to add text to your posts as well as hashtags. Instagram is changing its algorithm quite frequently and we noticed that having a post without any context and only using hashtags doesn't do well.
Instagram values posts that have some type of content in them. It can be a bunch of emojis telling a story or just simply a text blurb. Yes, the hashtags still need to be included. It is your choice if you would like to add them in the comment section or along with the post, preferably at the bottom – as this keeps things looking tidy.
There are limitations on most platforms when it comes to how many characters you can add to your post, this is especially important on Twitter where you have 280 characters. Take a look at the image below for more details.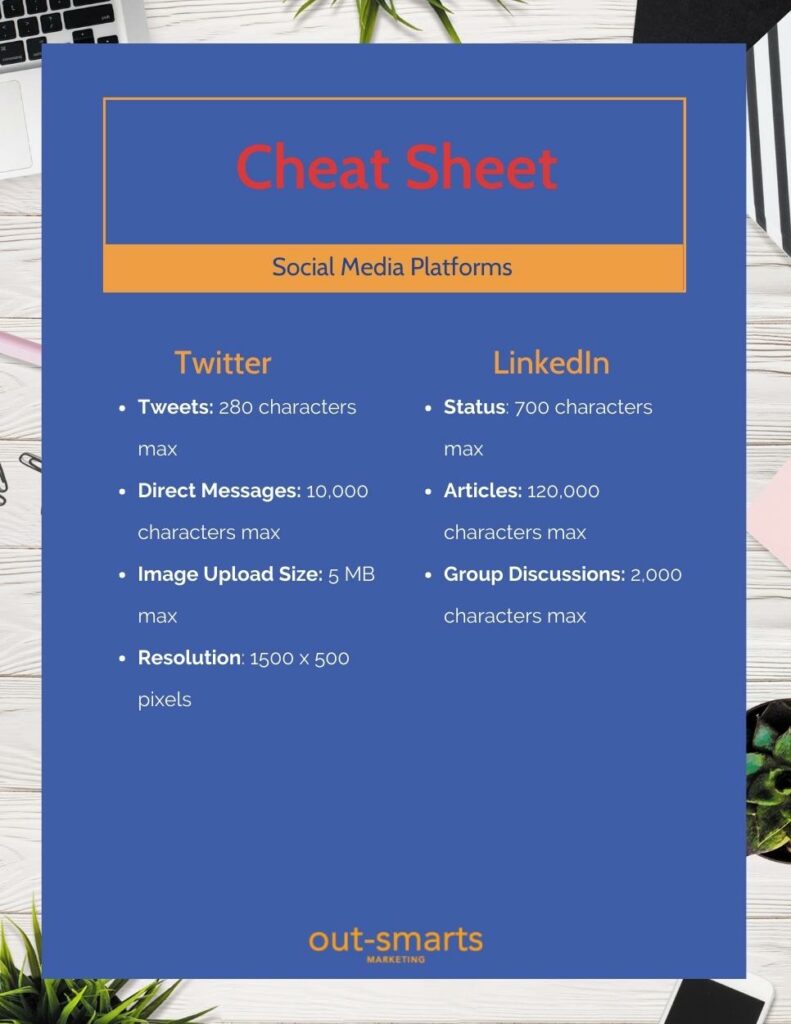 Here is a little cheat sheet for characters, formats and upload sizes for social media platforms:
Facebook
Username: 50 characters max
Page Description: 155 characters max
Posts: 63,206 characters max
Comments: 8,000 characters max
Video size: Up to 10 GB
Duration: 240 mins max
Format: MP4 recommended, but any format can be used
Image Upload Size: 30 MB max
Instagram
Caption: 2,20 characters max
Bio: 150 characters max
Username: 30 characters max
Hashtags: 30 hashtags max
Image Size: 30 MB max
Image Aspect Ration: 1:91:1 to 16:9
Video Upload: 4 GB max
Video Duration: 60 seconds max
Twitter
Tweets: 280 characters max
Direct Messages: 10,000 characters max
Image Upload Size: 5 MB max
Resolution: 1500 x 500 pixels
LinkedIn
Status: 700 characters max
Articles: 120,000 characters max
Group Discussions: 2,000 characters max
Popular hashtags
There are many popular hashtags out there, but it's important to remember that just because they're popular shouldn't mean you should use them. For example, if your brand is about landscaping, using a hashtag like #dentist is irrelevant. Using something like #landscapevancouver, is more relevant and effective.
Always focus on using the hashtags that are in your niche, as you don't want to seem spammy with irrelevant hashtags.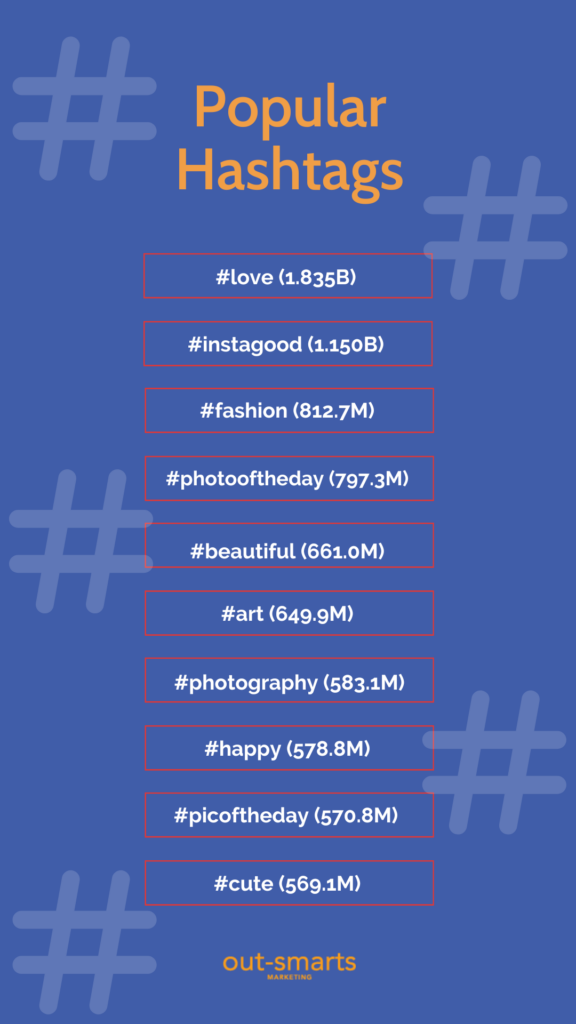 How Hashtags work on Social Media Platforms
Instagram
What we love about Instagram is how simple it is to use. In just a few steps your posts go live and so do your hashtags.
Keep your account public, so that when users look for a specific hashtag that you have also used, they can discover your brand by clicking on that post.
Instagram also suggests the most used hashtags when you start typing. Take a look at the image below.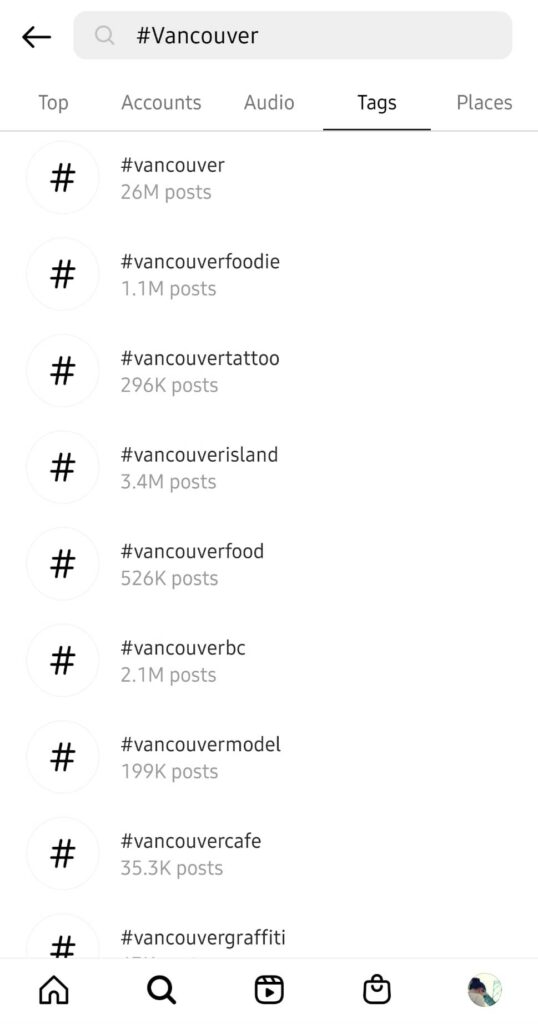 You can see that when you type #vancouver, Instagram will show you the most popular hashtags that include the word "Vancouver".
Discovering hashtags is simple as posting. Hover over the magnifying glass which is the "Discovery" tab and have fun exploring.
There are 9 types of Instagram hashtags.
Product or Service: These are hashtags that describe your product or service. For example, #jacket or #restaurant.
Niche: These hashtags show you where you fit in your industry. For example, #beautyblogger or #foodphotographer.
Community hashtags: These hashtags help you find a community on Instagram. For example, #vancouverlovers or #foodielovers
Special Events or Seasons: These hashtags are usually used for holidays, seasons, national holidays or anything that's like that. For example, #canadaday or #nationalbubblegumday
Location: These hashtags are used for places. Although you probable geotag your post, it's a good habit to include hashtags from that location too. For example, #vancouver or #stanleypark.
Daily hashtags: As the word says, these are hashtags that you use daily. For example, #saturdaynight or #winewednesday
Relevant phrases: These hashtags are a mix of everything listed above. These are phrases that are used in the community. For example, #artlove or #bicycleriding
Acronyms: You probably had a chance to see these types of hashtags before. Perhaps, you heard of #TBT which means 'Throwback Thursday' or #YOLO which is 'You Only Live Once'.
Emoji: We love to see emojis in a post. Nowadays, emojis are everywhere, including in hashtags. You probably had a chance to see something like this: #vancouver🌞 or #love❤
We often see discussions on how many hashtags to use. Most of them suggest 1 – 3, but we say, use them all up. You have a limit of 30, so make a plan of how to use them in a post. We suggest using: location, branded, niche, broad and post-specific. Make a strategy and remember to rotate them.
Make a list of hashtags in your notes for easy access and then rotate them once in a while. Don't forget to update your hashtags too, to keep up with the trends.
Instagram Best Practices
Use hashtags strategically. If you decide to use all 30 keywords, have a plan behind it. We like to keep a list of hashtags we can copy and paste
Add your hashtags either in the comment section or lower in your caption (you can add dots to make space, take a look at the image below)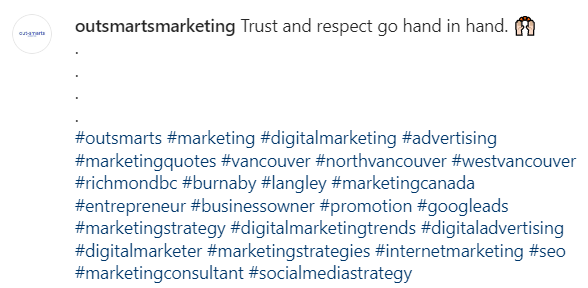 Find hashtags that best suit your brand
Follow some hashtags that are important to you
Try to use branded hashtags, if you don't have one, create one (ie. #outsmarts)
Stories & hashtags go together, don't forget to add them
Twitter
What we love about Twitter is how easy it is to start a conversation or even get involved in one. Keep your account public, as your tweet might then be seen by users looking for that specific hashtag.
Finding hashtags on Twitter is as simple as on Instagram. In the top right corner, there is a search bar, there you can find what's trending. Take a look at the image below.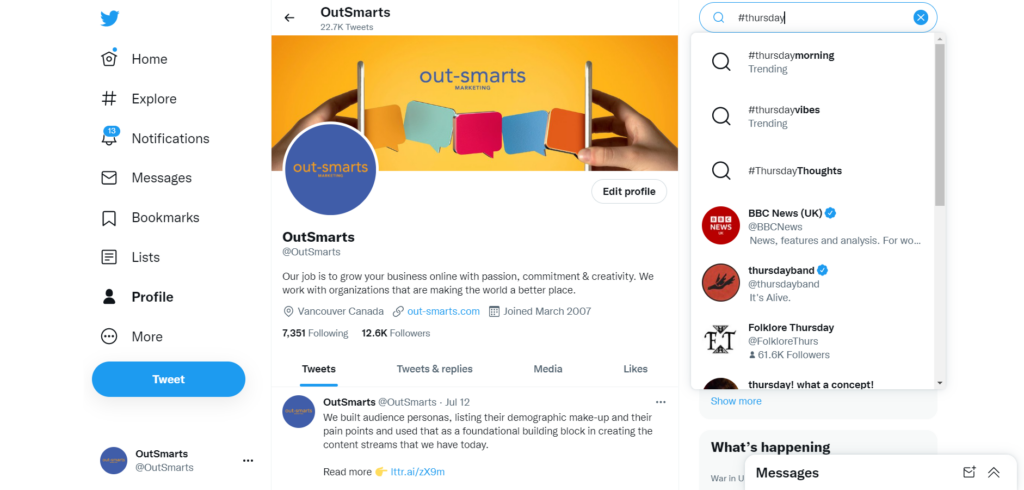 One thing that makes Twitter unique is Twitter Chats. It's a live Q&A session formed around hashtags. These chats are great for networking and people sharing their love for ice cream.
Did you know that there is a thing called Twitter Chat Schedule? It's a list that can help you look for a certain topic or even submit your own. Cool, right?
Twitter Best Practices
Make sure you use them consistently
Make sure you spell them correctly
The 'Explore Tab' is your best friend, you can do your research there
Find a way to engage people to use your hashtag
Work with influencers or followers (working with an influencer and creating a specific hashtag for that)
Facebook
Good old Facebook. We all know Facebook without hashtags, but since changing to META, hashtags are becoming more and more popular. Although you won't be able to see all the hashtags, as most of the profiles are private, the ones that are public will be visible. For instance, brands and influencers will have their hashtags visible, as they're most likely a page or account that is set to public.
Facebook Best practices
To learn more about best practices for the use of hashtags, take a look at the image below.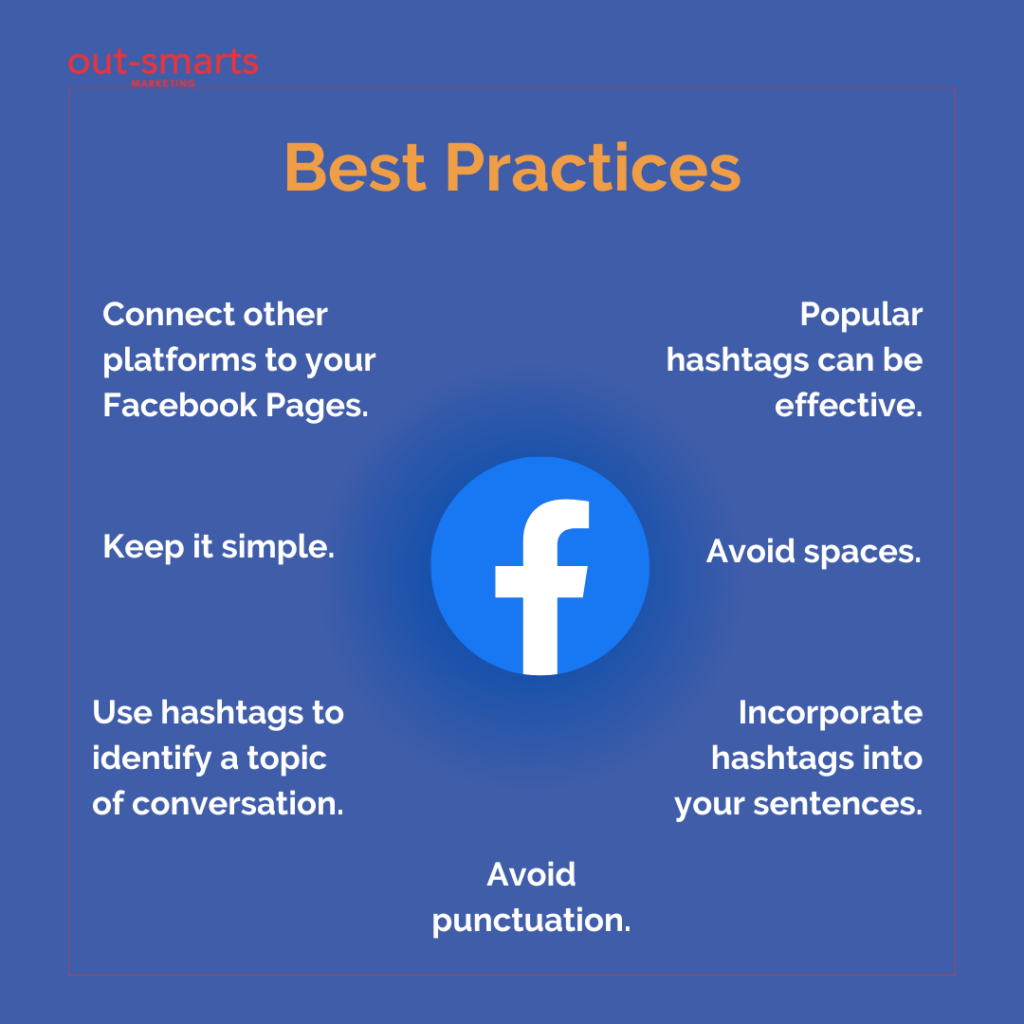 If you have other platforms, make sure to connect them to your Facebook Page
Know which hashtags are popular
Keep it simple and avoid unnecessary spaces
Use hashtags in your sentences and identify topics of conversation
Avoid punctuation
LinkedIn
A fun fact about hashtags and LinkedIn is that the use of hashtags started in 2018. The reason why it wasn't popular before is that there was not enough content when compared to platforms like Twitter or Instagram.
Why use hashtags? The answer is simple. It will help you establish credibility, reach people to share your expertise and share meaningful conversations where both parties share the same interest.

LinkedIn Best Practices
The use of hashtags can help you maximize your reach
The higher the engagement is, the better your credibility
Use up to 3 hashtags for your posts (1 hashtag to be niche and the other 2 to be broad)
Make sure to add them at the end of your content
Use them in your profile to showcase topics you post about
How to identify which hashtags to use
Did you know that just because the hashtags are popular doesn't mean they will be of value? Sometimes we need to use tools like RiteTag to figure out which one is the best to use.
RiteTag will show you the most popular hashtags for Twitter and Instagram.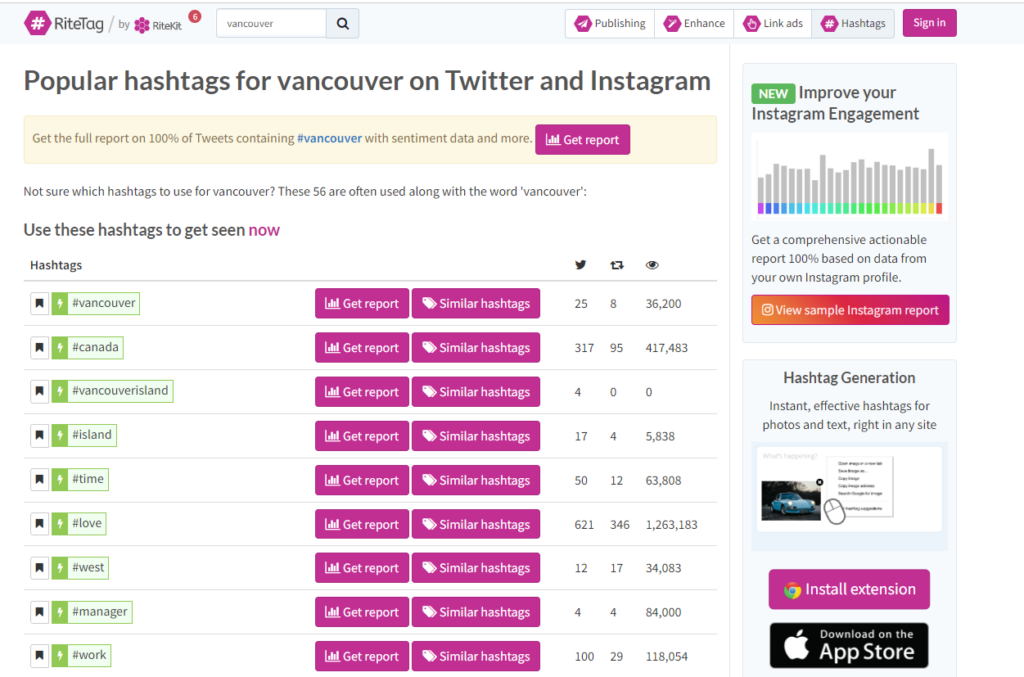 The image below shows which hashtags are best to use over time, meaning they have a consistent value. And underneath that, it says 'Good only for Instagram'. It means exactly that, they're good to be used on Instagram.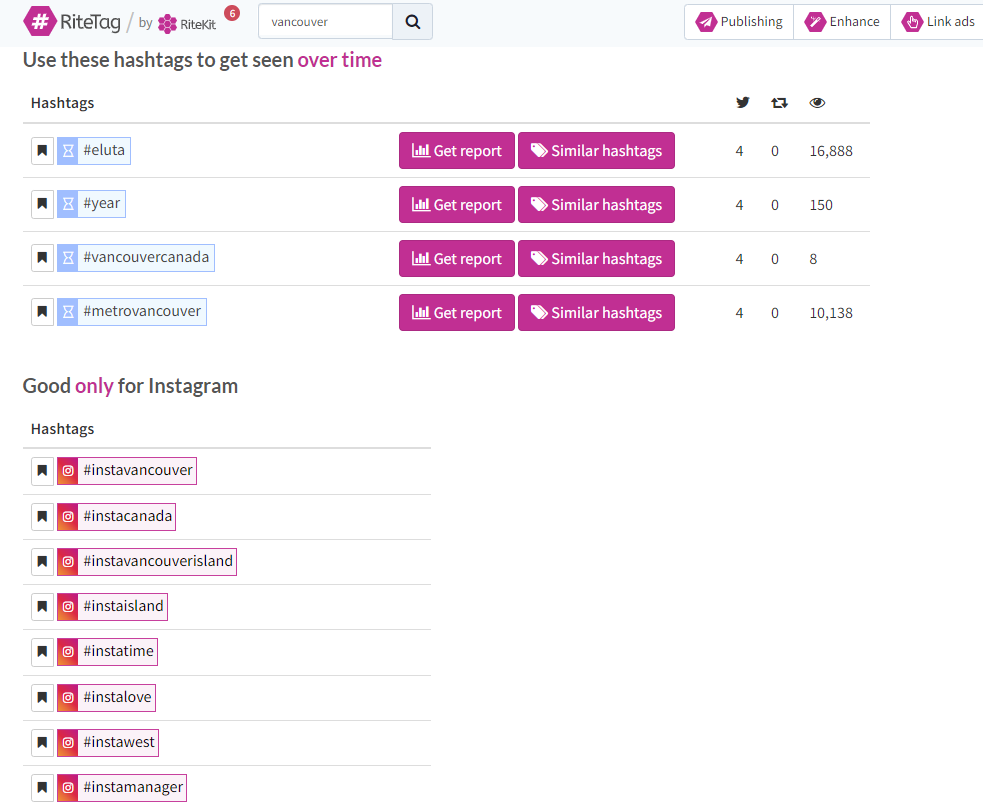 An interesting thing to note is that you can also get banned on Instagram from using certain hashtags. Take a look at the list of hashtags to avoid and learn more about shadowbanning. Shadowbanning is a term used to describe "hidden/blocked" profiles on Instagram. This term is not something new, we probably heard this on other platforms too. We believe it's very important to watch out for things like this.
Tracking hashtags
There is no simple tool just for tracking hashtags, rather tools that include hashtag tracking. We'll share a few we think it's worth investing in.
BuzzSumo: It's one of the choices many businesses make, as it's a great tool for analytics.
Twitter: Their Tweet Deck is a FREE tool to use for real-time tracking.
Hashtagify: Great tool to track Twitter and Instagram hashtags + great suggestions for use of hashtags.
Sprout Social: You've probably come across Sprout Social and their listening tool. It's user-friendly and they offer a free trial before you go ahead and pay for the subscription.
Why are #hashtags important?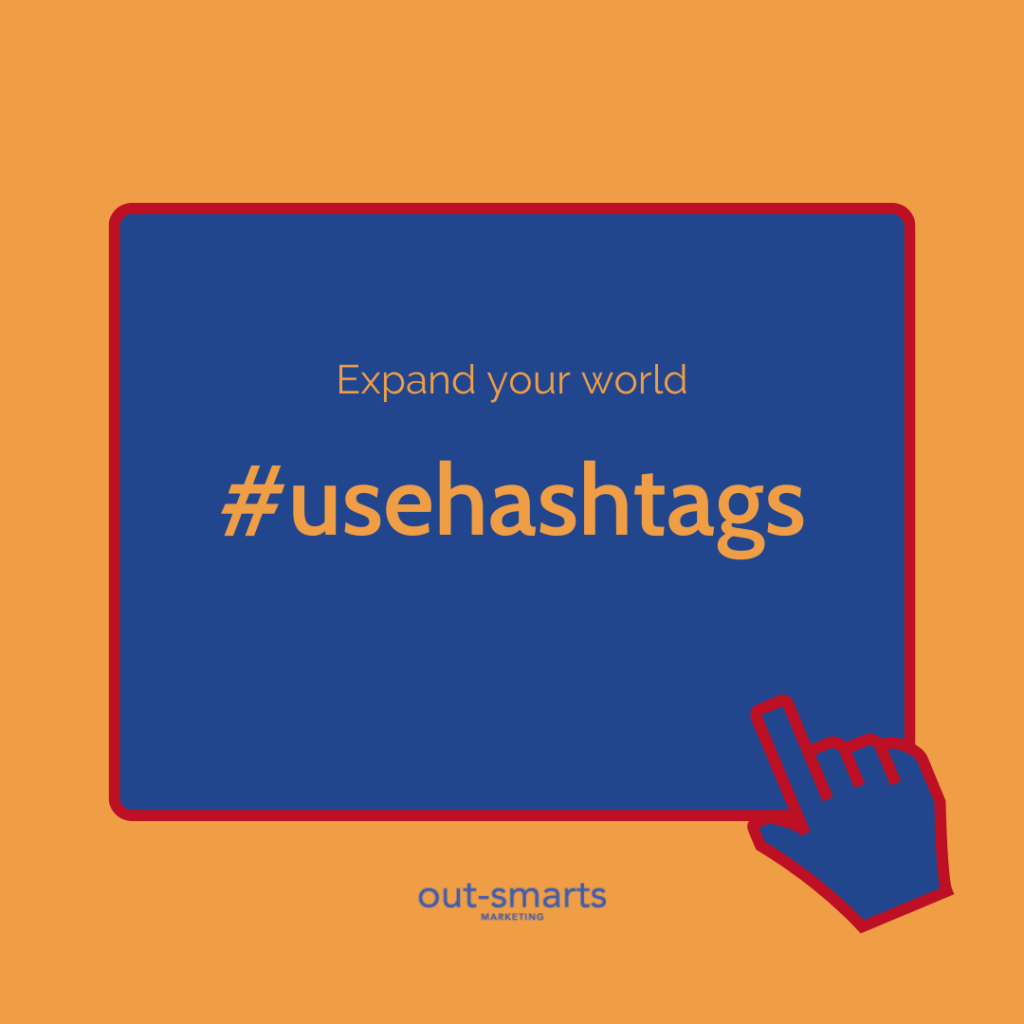 In the world of social media, sometimes it can be hard to get the information you are looking for easily. That's why hashtags can help you get your content out there. With the use of hashtags, users can easily search up the keyword and get the information they need.
If a user finds your post interesting under that hashtag, they are likely to spend more time on your profile and possibly move on to your website. Look at the hashtag like a special search bar for topics of interest.
How are your last five posts doing on social media? Are your hashtags used properly? Do you feel like you're not reaching the audience you would like? Book your free discovery call today and let us help you create a hashtag strategy that will capture leads.