Out-Smarts partnered with LegacyX to develop a fully functional, responsive, multi-page website that reflects their main services while making sure their design is contemporary, impactful and modern.
LegacyX reached out to Out-Smarts in their efforts to shift the current layout of their website to one that was fresh, user-friendly and reflected their recent brand refresh.
Prior to starting the project, they worked with Karley Cunningham from Big, Bold Brand to hone in on their visual brand identity and story/mission. As strategic partners, we worked alongside the team at LegacyX as well as with Karley to ensure that their visual brand identity was reflected in the new design.
The initial scope involved developing a multi-page site. We honed in on the first phase of this project, designing and developing pages that reflect their main services while giving them the opportunity to build out additional pages when they choose to move through the second phase of their project.
Who is LegacyX
Over time, LegacyX, located in Alberta, has evolved into a full-stack technology provider, while earning the trust of several key clients and building a number of marketable Saas products.
The three main services they provide to their clients are:
Custom Software App Development
Business Process Automation
Managed Technology Services
The New Website – Design & Delivery
With their newly refreshed brand, LegacyX wanted to do something different with their website, they felt the need to move beyond the look and feel of what the current tech sites look like. As their work is technical, they wanted the design to be contemporary, impactful and modern. We delivered.
Out-Smarts collaborated with Karley during the design phase to ensure the application of colours, design elements and images were aligned with their brand. We also lent our expertise on colour accessibility to create that happy balance between design and user experience, as we understand the importance of making everything feel and look smooth.
When you're working with bright colours and imagery, you run the risk of making your site look "busy," our team tempered those concerns by ensuring the spacing and alignment gave all of these elements a chance to visually "breathe."
We also worked with the team at LegacyX to ensure that the site integrated seamlessly with their external marketing management platforms.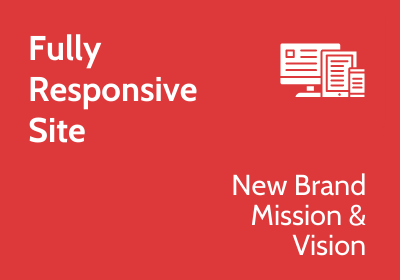 The Results
A fully functional, responsive site that was an elevated reflection of their new brand mission and vision.
Why We Liked This Project
Collaborating with our branding partner Karley is always a pleasure because she has a keen eye for design and is unique in the perspective she brings to the table. It is also always fun to work with other tech companies and developers like LegacyX because they keep us on our toes and challenge us to go beyond even our highest standards.