We teamed up with Vancouver-based airport and transportation consulting group, Optimas Consulting, to build and design their brand new website. To comply with BC's Launch Online Grant, we had to complete this fully responsive multisite website in only three months; we definitely had our work cut out for us.
Multi-Site Website Development – Background
In the past, we have enjoyed working with the team at Optimas, providing them with marketing consulting and support to grow their online presence, implementing SEO tactics and setting up email and newsletter services. We are their go-to for consultations about their digital presence and were very excited when they reached out to us to build their brand new site!
About Optimas Consulting
Optimas Consulting is a women-owned, Vancouver-based company that specializes in transport facility consultation. From airports to train stations to ports, Optimas can provide professional consultation services for transportation facilities in North America. The team at Optimas are experts who have been working in airports in Canada and the U.S. for over twenty years, providing exceptional strategy consulting, creating programs to enhance customer service and generating non-aeronautical revenue and operations for terminal and landslide. Optimas also offers an online storefront where transportation facilities can purchase safety products and sanitization technology.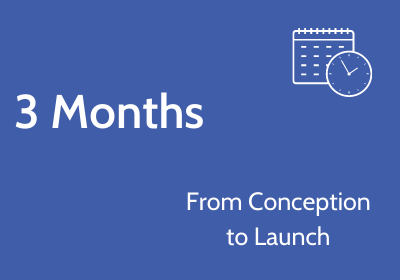 The Website Build Plan
As Optimas provides both consultation services and products for transportation facilities, we decided to build a fully functional multisite, using WordPress and WooCommerce. Both sides of the multisite will present a similar user interface and design, in order to develop a cohesive feel. To gain organic traffic to our new domain, we fully optimized for SEO, which will funnel Optimas' target audience, transportation facilities, towards their site.
On the home page, users can choose which site they would like to be taken to, consulting or shop. On the consulting site, users can easily navigate towards their specific consulting needs. The other side of the site is the shop, where users can purchase transportation safety products and check out Optimas' cutting-edge technology, like the UVD disinfection robot.
Although this is a multisite, we wanted to keep the look and feel of both sides the same. This new site features a bright, cohesive look while being user-friendly and straightforward to navigate.
With only three months between conception and launch, we had to get all hands on deck. We built this fully responsive site on a brand new domain, fully optimizing it for SEO. The e-commerce side of the site was built using WordPress and WooCommerce to include payment integrations and a shopping cart, so shoppers can smoothly add their items to the cart, purchase them and have them on the way!
Website Launch – Results
We were able to design and build this brand new site in only three months. We produced a fully functional multisite, including an e-commerce storefront, with a clean, easy to navigate, user-friendly design and added functionality. Optimas is pleased and completely satisfied with this site and we look forward to seeing the growth of traffic that this new site will bring, with fully optimized SEO.
Why We Loved This Work
We're always up for a challenge, so we loved doing this 3-month project with Optimas. The team at Optimas were professional and a pleasure to work with. We respect how this is a women-owned company as we always love working with and supporting other women in various industries! We look forward to continuing to work alongside Optimas to further their digital presence journey.
In the Customer's Words
"Mhairi and her team at Out-Smarts provided excellent service and professional advice to help us build this website in such a short amount of time. The team at Out-Smarts worked efficiently while taking the time to learn our values and ensured we were satisfied at every step of this project. We look forward to working with the Out-Smarts team again going forward!' 
Nathalie Roemer – Optimas Consulting