Out-Smarts worked with Indalma Creative collaboratively to develop a custom new WordPress website, complete with SEO and ongoing web maintenance.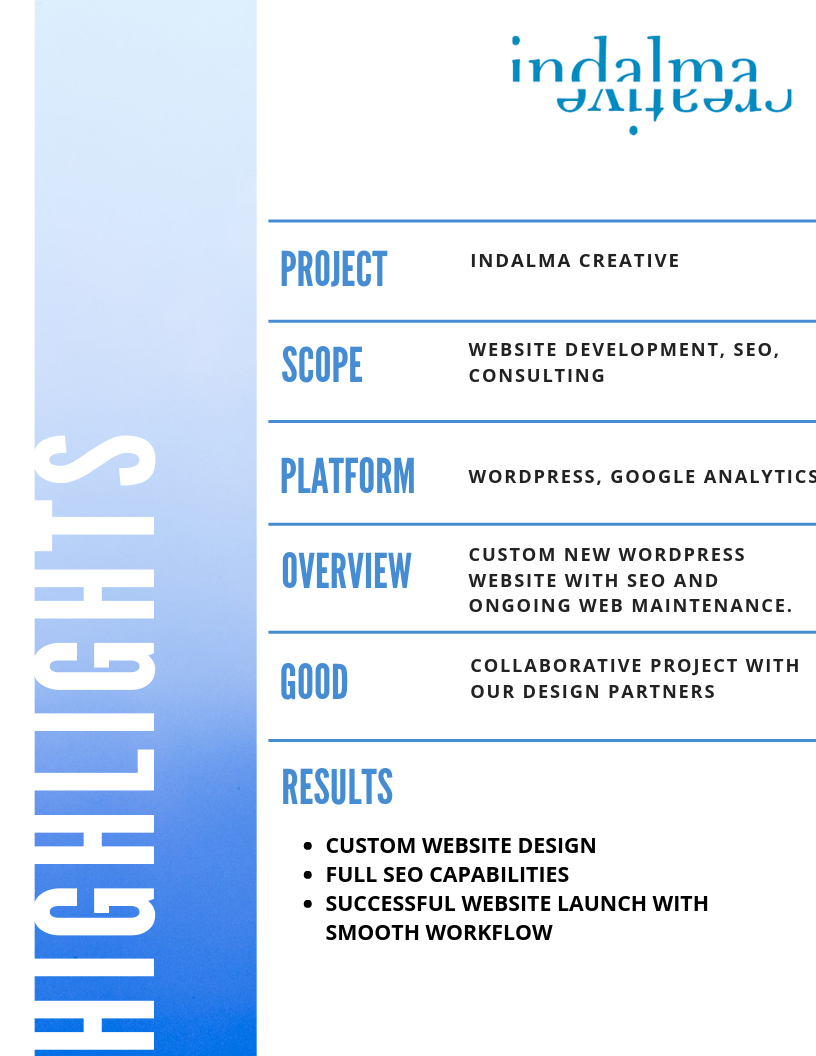 About Indalma Creative
Indalma Creative is a Ladner-based graphic design and creative services studio with clients across BC and Canada. They help businesses big and small tell their stories through engaging brand identities and logo design, clean website design, persuasive content, beautiful print pieces and packaging. Indalma's clients include local and national businesses, independent schools, and non-profit organizations such as health authorities and emergency services.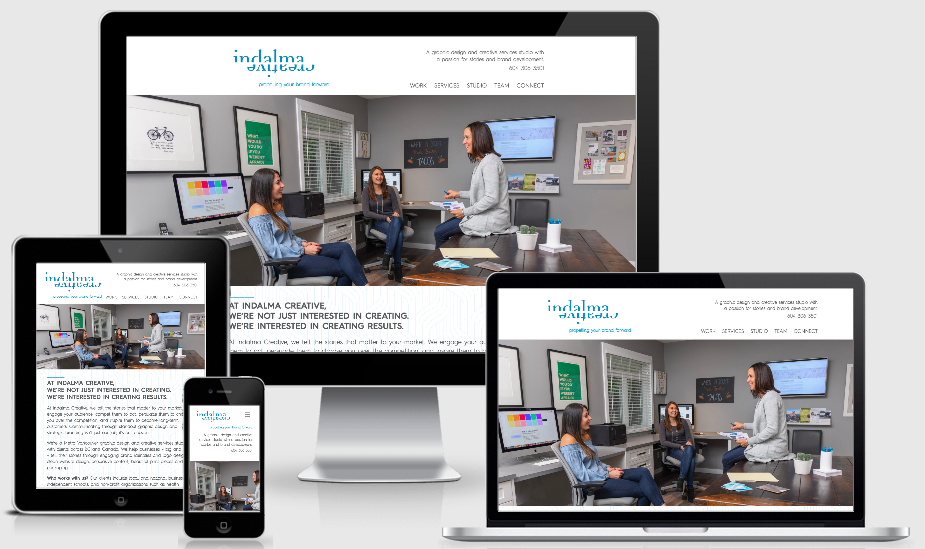 Services
Indalma Creative wanted a brand new website overhaul that wasn't just beautiful to look at, but was easy to navigate and search engine optimized as well. We wanted to make sure that they had all the tools in place to boost their agency the top of their niche in local Google searches.
In order to do this, we provided custom WordPress site development, SEO services (META review, keyword research and mapping, update SEO foundations and framework, crawl fixing), Google Analytics set up (traffic reporting, conversion tracking and analysis), and consulting services.
The Results
Indalma Creative is expanding, and they needed a website that suited the needs of their growing business. We created a custom web design with navigation and SEO capabilities to draw customers in and reflect their company values. The result was a successful site launch with a smooth workflow beginning to end, all due to hard work and a positive teamwork environment.
In The Customer's Words
"Being our development partner, we knew we wanted to work with Mhairi and her team at Out-Smarts for our new website. We've seen first-hand the results she delivers for our clients which made this an easy choice! We couldn't be happier with our new website. And, while the new site is exactly what we had hoped for, the process to get there was equally seamless. Mhairi and the entire Out-Smarts team made this project a fully collaborative process and let us be involved every step of the way."
Why We Loved this Work
We love to work with companies that are leaders in their field with boundless ideas and striking attention to detail. We loved giving a creative powerhouse like Indalma a website that has a backend as intuitive and streamlined as their design capabilities.