Google's AdWords platform is a great way to advertise online. It allows you to pay to show up on the first page of Google for search terms that your targeted audience might use to look for products or services online. You can choose which geographical area you want your ads to show up in and you choose how much or how little (there is no minimum) you would like to spend. It's a great way to generate leads and to drive sales and your campaigns are highly measurable (especially if you link to Google Analytics).
At Out-Smarts we've been running AdWords campaigns for clients for over a decade. Over the years we've learned a few things that are key to PPC success. Here are 5 Things You Don't Know About Google AdWords But Should to make the most of your AdWords investment.
The Landing Page is Key To AdWords Success
AdWords does a great job of driving traffic to your website but that's only half the story. For your Ads to convert, the page people land on your website has to:
Have a relevant headline that relates to the words you used in your ads and the keywords in your AdWords campaigns
It should have short, sweet, original text that tells visitors about the benefits of your product or service (from their perspective, not yours!) and how it solves their problem or makes their lives/jobs better.
It should have a clear call to action telling visitors what to do next i.e. order now, request a free quote
The content on your page is key – if the content doesn't line up with the context of your ads your Quality Score will be impacted and your ads are less likely to show up. You can even risk having your account being suspended, your ads won't run.
Be particularly careful with landing pages that have a before and after image or that link to testimonials – in fact you are probably best to avoid using these.
Take Advantage of Free Google AdWords
Did you know that you can enjoy Google AdWords free of charge? This option is only available to non-profit organisations. It allows these groups to access initially $10,000 U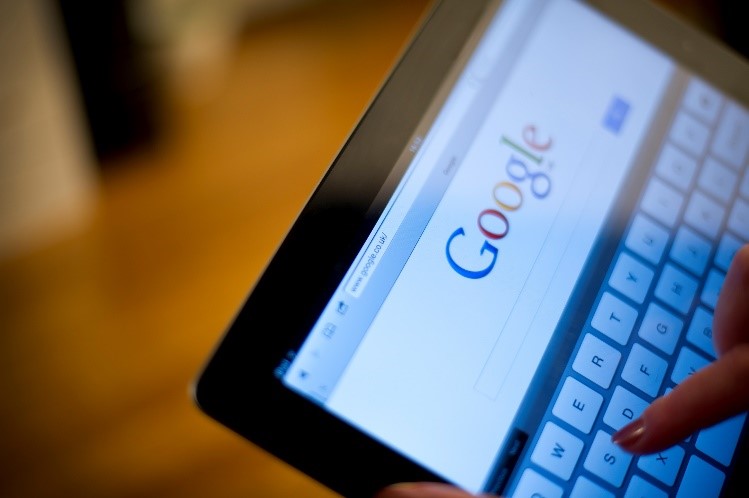 S n free advertising and if you outgrow that you can sign up for the Grantspro Program which raises this to $40,000 USD per month. To take advantage of this you have to register and meet certain criteria. It's available in most countries around the world and you must have a valid charity status. To begin this process sign up for Google for Non Profits. This means registering with TechSoup (Canada) or in the US.
There are Two Flavors of AdWords.
There's full blown Google Adwords and Google Express. They are both really similar but Adwords Express is designed to make it easy for you to set up your ads. Managing your ads easy is because you don't have to – it's all automated.
If you don't have a website then Google Adwords Express is the way to go as it allows you to advertise your Google+ page on Google and Google Maps. It might also be the right solution if you have a small budget, want to spread a wide and targeted net and you don't have a clue about (or don't want to learn how) to manage your bids. But beware, with Express Google decides the keywords your ads show up for and you have no insight into how much bids cost.
Ad Extensions will Help your Ads Convert
AdWords give you capabilities beyond the basic Extended Text Ads and you should use them where appropriate as they help increase your Click Through rate to make your ads way more effective.
Ad extensions add extra information to your ads. This is information your business or offering. Such as:
Sitelink Extensions – shows links to specific pages on your site below the ad
Callout Extensions – gives more detailed info about your business as part of your ad
Structured Snippet Extensions – describe features of a specific product in your add
Call Extensions – add phone numbers to your ads, when people click they initiate a call to your company (particularly good if you have a towing company or similar!)
Message Extensions – similar to call extensions, in this case when people click it initiates a text message
Location Extensions – shows location and address information in your ads
Affiliate Extensions – shows the retail chains where people can buy your products in your ads (UK and US only)
Price Extensions – shows prices for different products or services
App Extentions – links to mobile apps
Review Extensions – showcase rave reviews of your product in your ads
Spend Time In Analytics to Improve Your AdWords Success
Google Analytics is key to AdWords success. We find that we spend almost as much time in Analytics measuring Ad performance as we do in AdWords. It is really important to link your AdWords and Analytics account right after you set up your ads but before you launch your campaigns. Next, head over to your Analytics Admin Panel and set up your goals. Your goals will reflect what it is you want people to do on the landing page once they have clicked through on your ad. These can include:
Destination URLs (i.e. thank you for your order),
Duration goals (when people spend a certain amount of time on your site).
Events – When an event on your site is triggered i.e. someone watches a video or clicks to share your content on social media
Pages Per Session – When a visitor visits a specified number of pages
Once these are set up you can then determine if your AdWords traffic is converting once it reaches your site. You will also be able to see which of your Campaigns, AdGroups and Keywords are converting as well as understanding the actual search queries people are using that result in click throughs.
Google AdWords is one of the best ways to drive targeted traffic to your website. It offers a robust platform with lots of options to help you hone your campaigns. Optimizing your landing page for conversions, taking advantage of Google Grants, using Analytics and adding ad extensions are just of few of the tactics you can use to make the most of your pay per click campaigns.
Out-Smarts provides AdWords set up and maintenance services. If you are considering your pay per click options we would love to hear from you.