Background
Out-Smarts worked with Netex Sport Netting Systems to develop a custom new WordPress e-commerce website, complete with SEO, E-Commerce, Search Console Setup, and Google Analytics. We teamed up with our design partners Indalma Creative in Langley for the custom site design.

About Netex Netting
Netex began in 1997 by bringing six generations of net-building expertise to the sports netting industry. Mark, Netex's founder, came from a long line of commercial fishermen that taught him that the strength of a net is a combination of factors. It's about the materials you use, and it's also about the way you construct and install the nets.
They offer clients a complete engineering design, supply, and installation solution – using netting and net support structures that are stronger and more durable than other systems on the market. Due to the way Netex designs their systems, they are the most low-maintenance system on the market with the widest available spans between poles. You'll find their products on the field with Major and Minor League Baseball teams, on the training grounds of the Vancouver Whitecaps Major League Soccer (MLS) team, and on golf courses around the world.
E-Commerce Website Development and SEO Services
Netex Netting needed a modern, comprehensive e-commerce website to accommodate their rapidly growing enterprise. They were quickly expanding to a global company with clients in the US, Australia and Japan. We worked with our design partners, Indalma Creative, to achieve a sleek new look to the site.
Netex grew from their origins of creating innovative netting solutions to offering clients a complete engineering design, supply, and installation solution for baseball, golf, and many other sports. They also sell sports turf, led sports lighting, and ground reinforcement grids products to name a few. Netex Sport Netting Systems knew they wanted to list their products on the website, but they weren't sure yet if they wanted to sell them online. To tackle this unique situation we set them up with a fully customized e-commerce add on to the WordPress website using WooCommerce to showcase their products. One that gives them the option to sell them online at a later date.
In addition, their old site was a .ca domain, and this no longer reflected their global customer base. We smoothly transferred the domain to a .com one, to reflect their clients around the world, including Japan, Korea, the USA, and Australia.
The complete custom website overhaul included custom WordPress site design and development, SEO services (META review, keyword research and mapping, update SEO foundations and framework, crawl fixing), Google Analytics set up (traffic reporting, conversion tracking and analysis), and consulting services. The result was a successful site launch with a smooth workflow beginning to end.
In The Customer's Words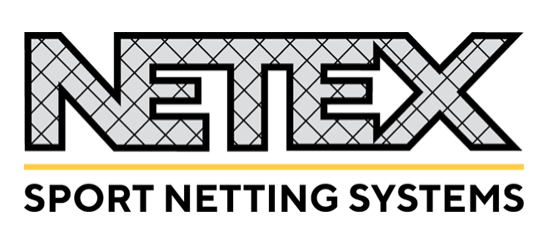 "You all make a great team and it shows in the finished product. Mhairi's technical know-how has come to be noticed and I can't say enough about her willingness to help out on any requests that came up along the way. I can't thank Mhairi and the Out-Smarts Marketing team enough. I am very proud of everyone's efforts and can't say enough about this fine website which is already showing very well. We are getting many calls from the site and some are already great projects in the pipeline."
Why We Loved this Work
Working with a team that is at the top of their game is always a pleasure, but Mark's journey to becoming an industry leader is truly an inspiring one. He took his family's knowledge that came from six generations of fishermen to build a strong standard into the new industry of sports netting. Through his knowledge and determination, he's built a strong reputation in the netting industry through focusing on hand-knotted craftsmanship.