If you write a regular blog then you've no doubt suffered from blog writer's fatigue. Blog writer's fatigue is similar to writer's block and it gets us all from time to time: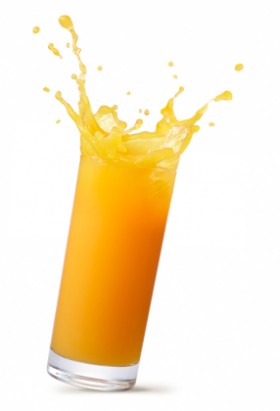 you wake up one morning and you have no inspiration – can't think of what to write and can't be bothered. Thankfully there is a cure. Here at 11 tips that will inspire you and get your creative juices flowing:
1. Read, read, read – open the newspaper, read articles in magazines and on-line publications and books: you're sure to find inspiration for a post.
2. Share the responsibility – get other members of staff, partners and even customers to contribute to your blog thus providing a fresh viewpoint for readers.
3. Think outside the box – cover a topic that is peripheral to your business – one that you wouldn't normally cover in a typical blog post but that is still relevant to your central subject.
4. Just do it – stop making excuses: you've started a blog and you see the benefit in terms of increased traffic – it takes discipline and commitment to have a successful blog so just quit the complaining and get it done – it's worth it.
5. Take inspiration from every day experiences – have you had an experience in your every day existence that strikes a cord? Share these experience in your blog. It could be as simple as a positive customer service experience or a negative one that made your blood boil.
6. Ask friends – this is my favorite one and one I use often. If I am stuck for an idea for a blog post subject, I'll ask friends and colleagues for suggestions. You will be amazed by the ideas a fresh mind can come up with.
7. Attended and event, trade-show, presentation, movie or read an inspiring book? – review it in your blog.
8. Been on vacation? – I like to use travel as an inspiration as it gives me the chance to review how things are done differently in other places and to share these new innovations with you.
9. Learned something new? – if there have been new developments pertinent to an old blog post there's no reason why you can't write an new post based on a previous one giving your audience an update on developments.
10. Post a blog in another medium – written blog posts aren't your only option. Get creative with a short video clip to post to your blog or embed a YouTube video that relates to your business and audience. Even easier, find an infographic that is related to what you do and post that (Pinterest is a great source for infographics so check out our collection there – it may inspire you).
11. Reward yourself! – if your having a day when you'd rather have teeth pulled than write a post, then give yourself and incentive and reward yourself when its done.
The 11 tips above should counter this symptom of blogging but remember that your blog posts should add value. If you run through this list and you still can't find inspiration don't blog for the sake of it – your audience won't thank you so spare them – take a break and come back to it in a fews days when you are fresh.
If you think that blogging isn't right for you then consider outsourcing this to us – it's just one of the services we provide.